Are you looking for the best affiliate programs to join as a beginner and start earning money in 2020?
It is a gigantic industry with a big scope.
In fact, statistics suggest that the affiliate marketing spend in the US is likely to reach over $6 billion by 2020.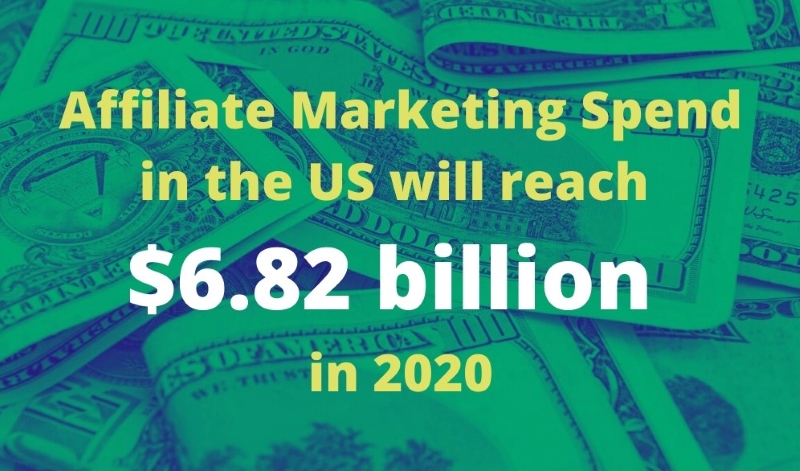 With the plethora of affiliate programs out there, you can easily find and join one. But not all of them are high paying. And of course, some of them are out there just to scam people.
You are making a smart move by doing the research before joining one. This article will list out the 20 best affiliate programs that you can join as a beginner.
Needless to say, you can start earning money really quickly from them.
What makes a good affiliate program?
Easy to join and make money.
Fast payouts.
Multiple products in the market.
Popular so as to attract more buyers.
Now, coming to the list of best affiliate programs, check them out below.
What Are The Best Best Affiliate Programs
Here are my top picks for the best affiliate marketing programs:
Amazon Associates is No.1 in the list as it is one of the most successful and popular affiliate programs today used by over 900000 creators, publishers, and bloggers.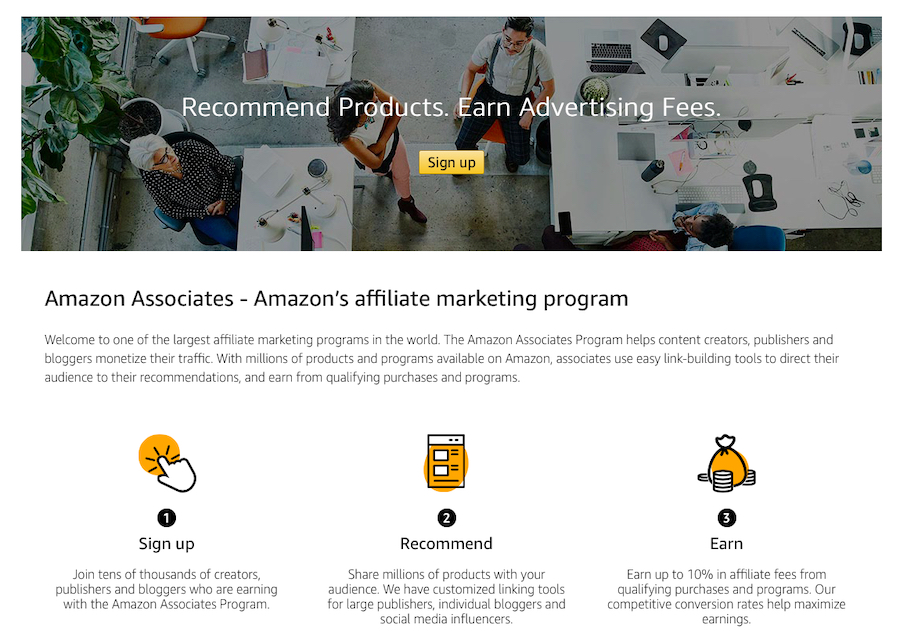 Provided you have a blog or website, it is free and easy to sign up and start using the tools and data.
Here's how you can become an Amazon Affiliate:
Create your own blog or website.
Visit the Amazon Associates homepage.
Sign up and create your profile.
Finally, create Amazon Affiliate links.
The good news is that you get to choose from millions of products.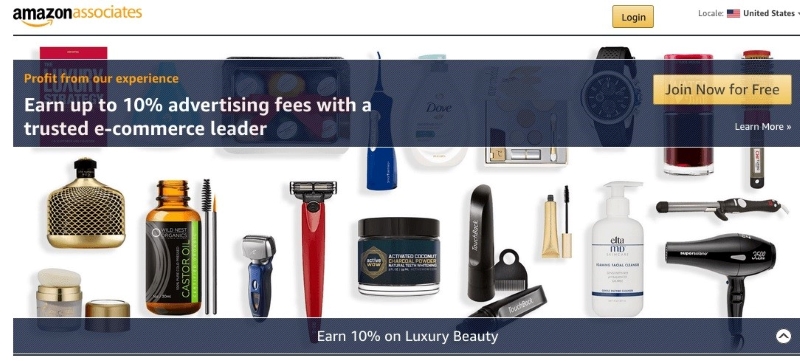 And it offers 10% of earnings in affiliate fees from qualifying purchases and programs.
The tools provided by eBay Partner Network can help you to drive traffic and prompt sales across one of the world's largest marketplaces, eBay.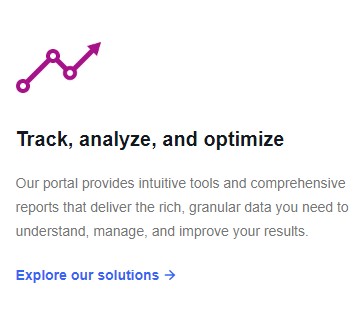 Once you join eBay Partner Network, you will be promoting and selling eBay's product.
The platform offers high commissions for their affiliate marketers. They range from 40% to 80%.
It is beginner-friendly and free to sign up. Make sure you have an eBay account or register if you don't have it.

Setting up the affiliate program is easy.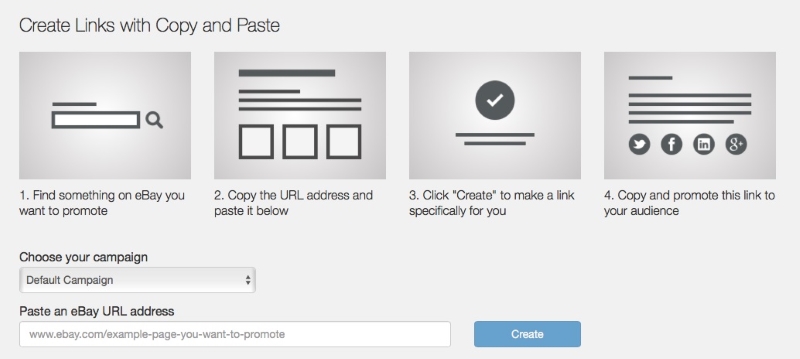 3. ClickBank Affiliate
ClickBank Affiliate allows you to promote bestselling products and gain commissions as high as 90%. It is one of the most popular programs out there.

It offers recurring commissions. So, you will be earning money for a long time even after the original sale.
And with thousands of products in every conceivable niche to choose from, it is lucrative.
4. Commission Junction by Conversant/CJ
This affiliate program is a preferred choice of many beginners as it hooks you up with merchants and manages most of the relationship.
This affiliate network has 15 offices globally and boasts of more than 3,000 merchants.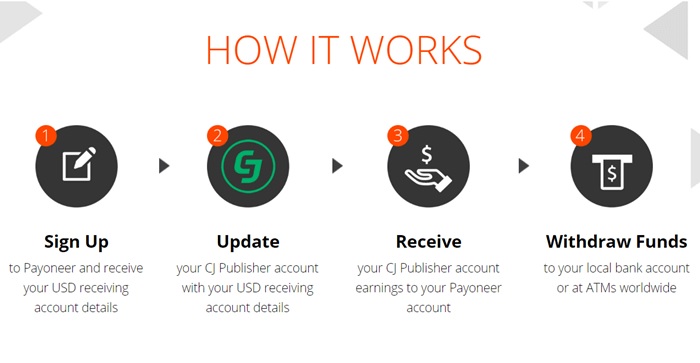 Once you sign up for free, your task is to select and promote the products or services of the brands you have partnered with.
Or you can become an adviser and promote yourself.

CJ will give you a Royal Treatment if your blog has 10K+ page views per month.

Similar to Commission Junction, ShareASale connects you with merchants once you sign up for their free account. The platform has more than 3900 merchants. Around 1000 merchants are only exclusive to their affiliate network.
The program is beginner-friendly and you will be gaining all the information that you need about the affiliate products including: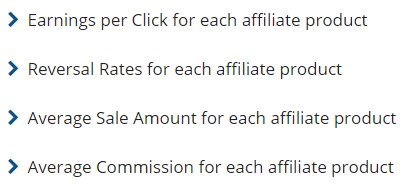 6. AdWork Media
This is an award-winning CPA affiliate marketing network that offers 2500 affiliate campaigns.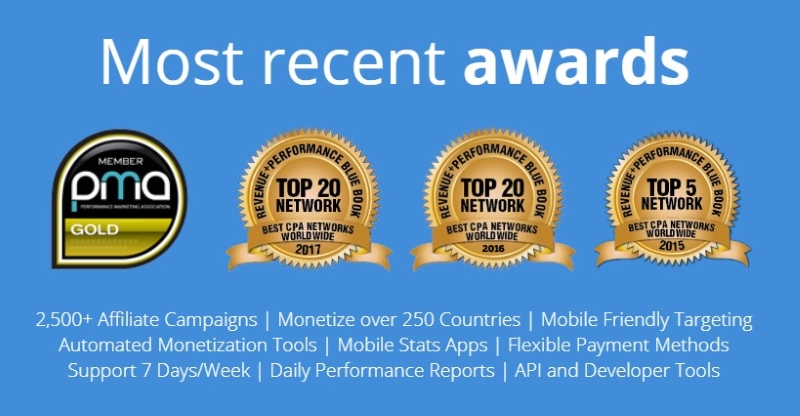 You can use the campaigns to convert your website traffic into leads and sales.
Once you sign up, you will gain access to monetization tools, Content Locker, Offer Wall, Product Locker, and more. Using them, you easily monetize from your website traffic.
The site's commission frequency is Weekly, Bi-weekly, and Monthly.
7. Rakuten Affiliate
Rakuten is a reputed affiliate network. You will have to undergo an extensive registration application process but once you get past the free sign up process, the admin control panel is user-friendly and you will be able to easily search for merchants and affiliate links by navigating the Programs tab.
Moreover, it provides you with all the necessary tools of the trade.

8. FlexOffers
When you join FlexOffers, you will be introduced to over 12,000 merchants. But since it is a sub-affiliate, you will be using FlexOffers' affiliate links rather than applying to the merchant directly. You will be splitting the commission each time an affiliate signs up.
There are a variety of advertisers and offers to choose from.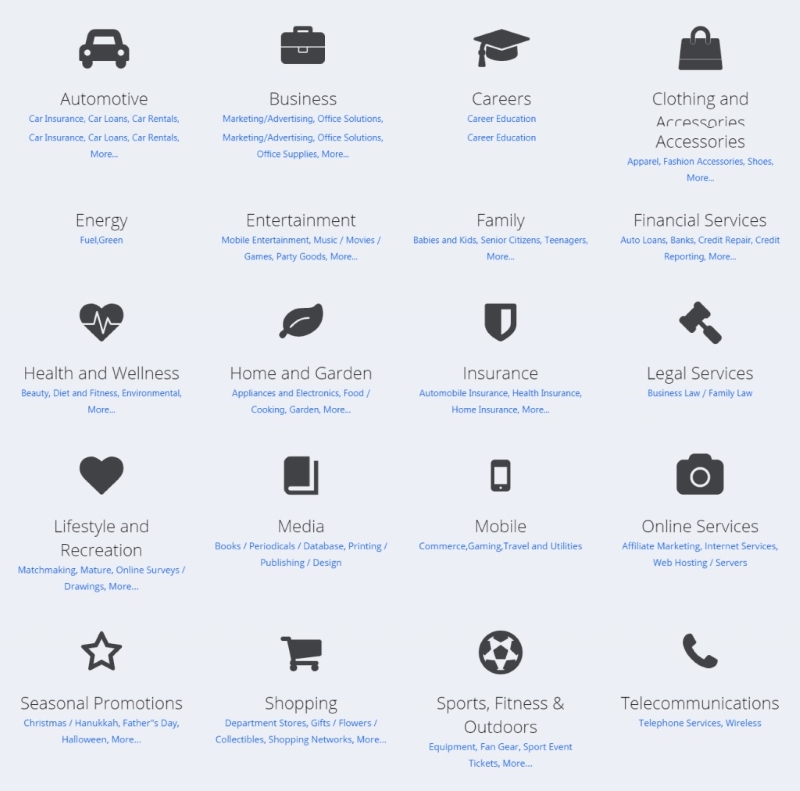 Though they can be choosy while picking affiliates, it is an award-winning platform with lots of potential to earn.
9. Sovrn //Commerce
This platform is for those affiliates who want to monetize without putting in much effort. You can automatically place merchant links on a blog via a WordPress plugin or with Google Tag Manager. They have more than 70,000 merchants.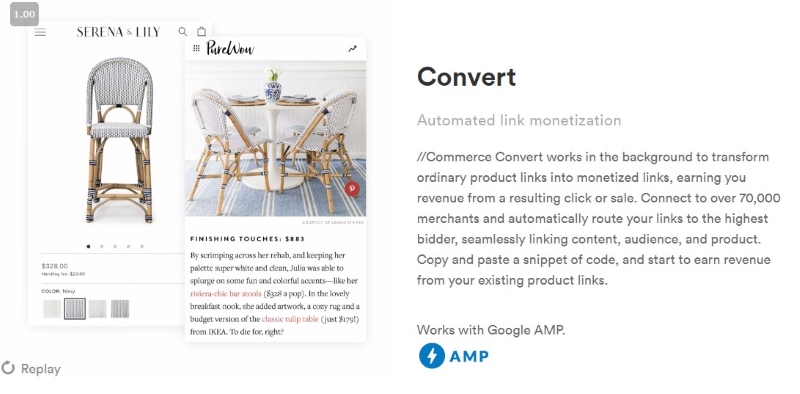 You can either choose CPC or CPA merchants. And they offer tools to track your metric.
10. Market Health
Market Health is an affiliate marketing network dedicated to health and beauty. You can search and promote top-selling or high converting health and beauty related affiliate products online.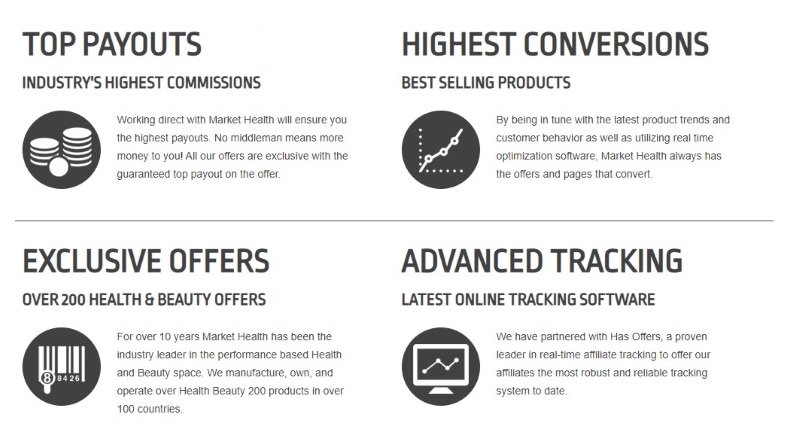 You can also become a super affiliate and make a 60% commission for each sale. It offers recurring income as well.
11. MaxBounty
MaxBounty is another popular CPA affiliate network with high paying commissions for its advertisers.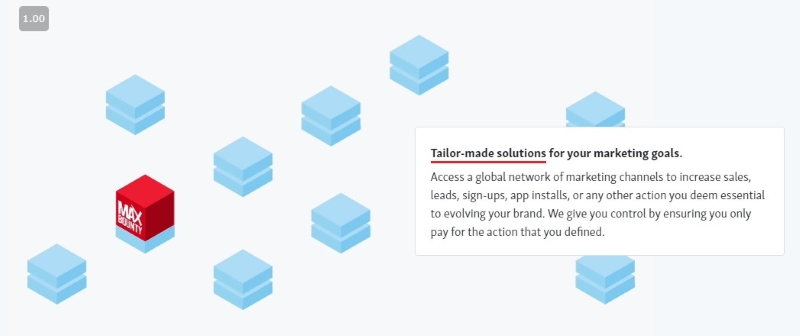 It will give you access to more than 1500 campaigns from different marketers including market research, diet, real estate, social games, finance, and more.
The platform offers a user-friendly interface, just perfect for beginners.
12. Avangate
Avangate is an award-winning software affiliate network with over 22,000 software products to offer. You will find SaaS and advanced marketing tools to help you promote.

Many like this platform for its reporting and analytics features. And there are numerous affiliate link options
13. Clickbooth
This CPA network is suitable for email marketers, affiliate managers, and bloggers alike.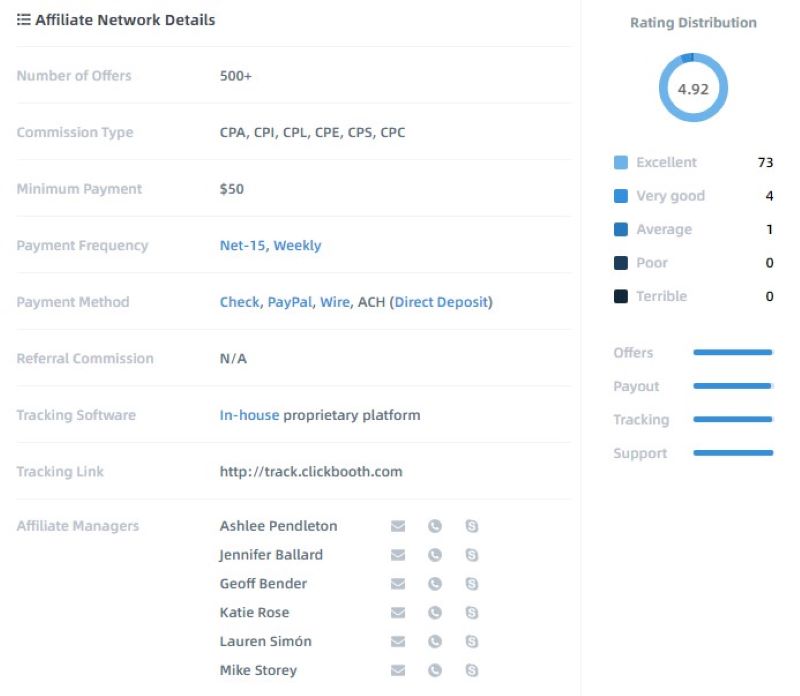 It works on a CPA along with CPE, CPL, CPI, CPS, CPC pricing models. So you have lots of options to generate money. Plus, the dedicated Account Managers will help you out.
14. Bluehost
By joining this affiliate program you will be promoting Bluehost affiliate links. Their hosting plans start at $2.95/month.
They offer high commissions and it is ideal for affiliate bloggers looking to earn money online.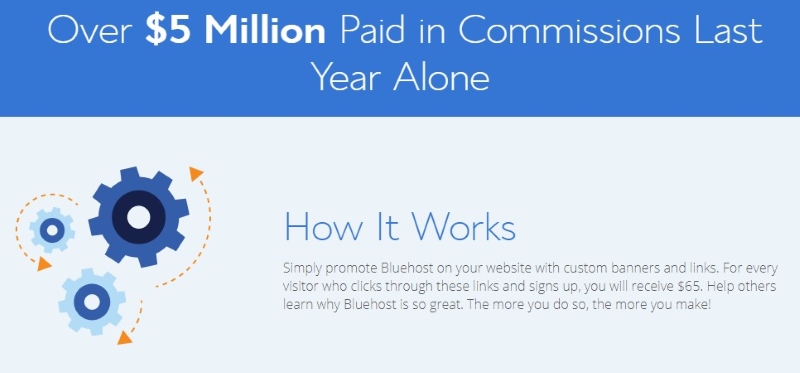 You will get credit for referrals up to 45 days after the first click.
15. Fiverr affiliate program
Fiverr is a highly popular platform and by joining the Fiverr affiliate program, you can promote the world's largest online services marketplace.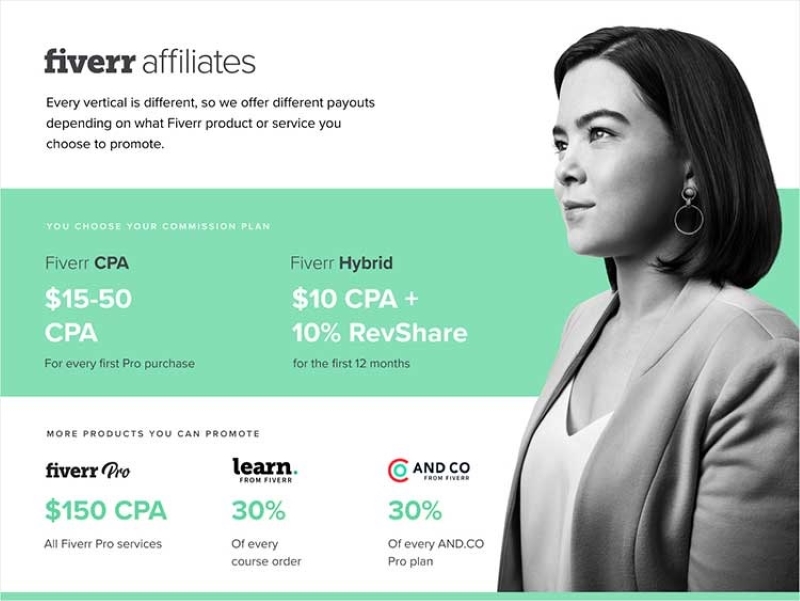 You can earn up to a $150 CPA for every first-time buyer. You can earn up to $1,000 per with their $10 CPA/10% RevShare hybrid model.
16. Liquid Web
This affiliate program pays its affiliates 150% commission. You will earn more if you are able to generate sales for their dedicated or cloud hosting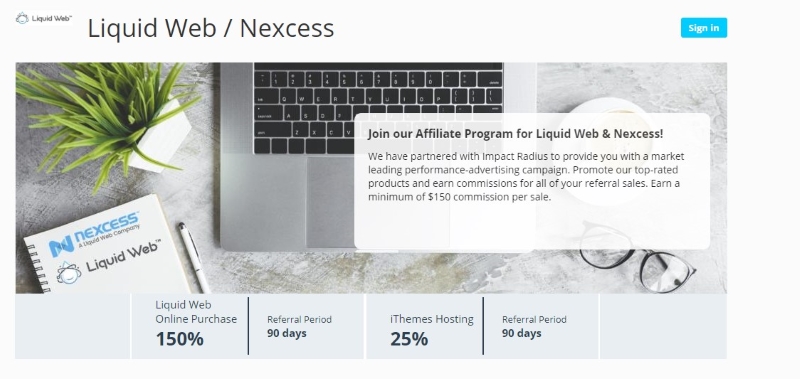 Their account managers excel. Plus, they offer a two-tier setup allowing you to gain a small credit when other affiliates generate sales via your two-tier link.
17. Hostinger
This web host pays its affiliates at least 60% per sale. They practice a tiered pricing structure. You can expect great conversion rates as their small business and WordPress plans offer a 90% discount.

You will be getting banners and promotional tools to get started. Plus, you can send unlimited referrals.
18. Shopify
Shopify website has 400,000 merchants and pays you an average of $58 for each user who signs up for a paid plan using your unique referral link. You can earn $2000 for each Plus referral.

If you surf their site, you will find helpful affiliate FAQs and promotion ideas.
19. BigCommerce
This SaaS e-commerce platform boasts of over 60,000 merchants and their affiliate program can pay you a 200% commission on the plan's price.

You can use their banners and text links. Plus, you will receive a weekly affiliate newsletter containing content templates and SEO tips.
20. TripAdvisor
In the travel category, TripAdvisor offers one of the highest paying affiliate programs. You will get at least 50% of the commission they receive from their hotel booking partners when users visit Tripadvisor via your trackable affiliate link.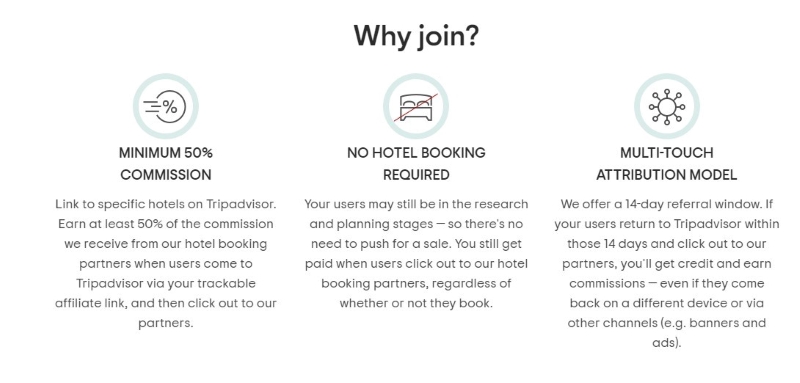 The best part is, you still, get paid when users click their hotel booking partners even when they don't book.
Wrapping Up
So these are the 20 best affiliate programs of 2020 for beginners. Remember that your success will be largely determined by the products you choose to promote and of course the traffic quality that you get.
If done right, affiliate marketing is one of the easiest and fastest ways to earn money online without much investment.
Choose any of the top affiliate programs mentioned in this article to start your affiliate journey and earn income. But ensure that you have a blog or website. It is mandatory if you want to see positive results.
All the legal affiliate programs are free to join. If any affiliate programs ask you to pay, most likely it is a scam.