What Is Affiliate Marketing And Does It Work For My Business
If you are looking to earn a substantial amount of passive income, then affiliate marketing has you covered.
And it is an excellent deal for the other side as well — the business organizations, aka merchants.
It allows them to use talented sales-force and influencers that are popular in their niche and pay only when they make a sale. They also decide how much commission will be allotted for each purchase.
However, despite all the hype, most businesses are focused on one question — would affiliate marketing work for my business?
The skepticism behind this question is legit. After all, there's no point foraying into something that doesn't particularly work for your business or niche in the first place.
We will discuss this in a minute, but before that, let's understand a bit more about affiliate marketing.
So, what exactly is affiliate marketing?
Affiliate marketing is a business model where bloggers and influencers recommend services or products they like or find useful, something that will be genuinely helpful for their followers, and earn a percentage of profit for each sale that follows.
In other words…
Affiliate marketing is basically like a common agreement between two people: a merchant that is looking to sell their product or services and a marketer who can help sell those products in exchange for a commission.
However, most definitions online talk about three different parties involved in affiliate marketing, including:
The Advertiser
The publisher
The consumer
The Advertiser: Naturally, the advertiser or merchant is the one who has a product or service to sell. From large organizations to solopreneurs, anyone can become an advertiser behind their own marketing program. They just need to have something to sell.
The publisher: The affiliate or the publisher is the person who creates content to add referral links. Affiliates can also include solo entrepreneurs or even big companies. They can earn thousands or even millions of dollars commission each month, depending upon how high they are able to scale their referral chain.
The consumer: The consumers or customers make the final sales and make the whole system go 'round.
The publisher usually markets the products using the channels that are viewed mostly by their target audience, be it social media platforms, affiliate links in blog posts, or through YouTube videos.
You will find a lot of affiliates in the blogging domain.
A lot of marketers also use YouTube for affiliate marketing.
Take these affiliate links, for instance: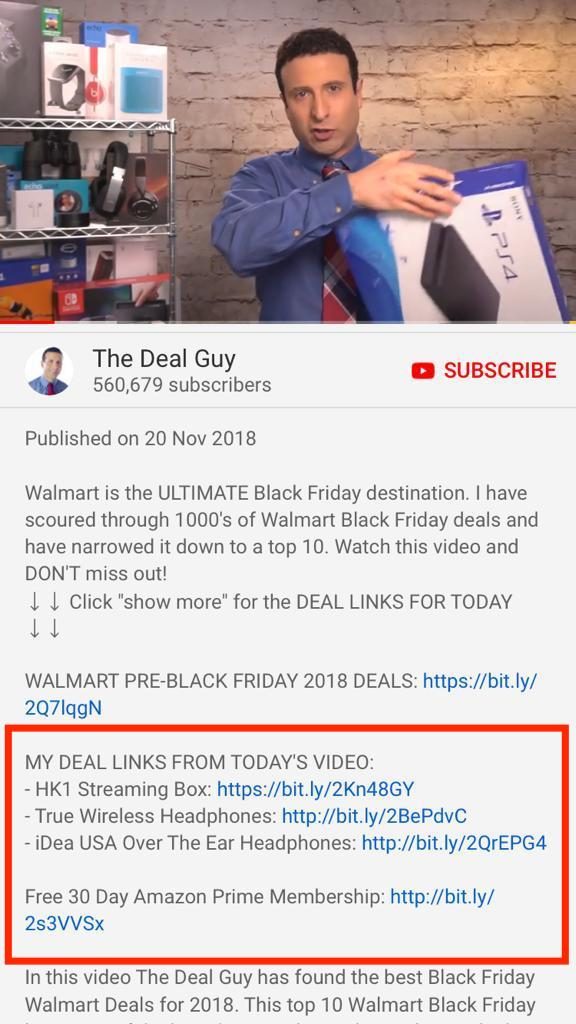 Such affiliate links always come with a tracking ID to keep track of the referrers that send the customers.
Affiliate marketing seems pretty simple and is a win-win scenario as it can be lucrative for the merchants as well as the publisher.
This gives rise to another important question, i.e., is affiliate marketing good for my business? Would it even for it in the first place?
Let's identify whether affiliate marketing works for your business or not.
Does Affiliate Marketing Work For My Business
As a small or medium-sized business owner, both sides of the deal are lucrative, whether you set up your own affiliate program to build an online sales-force in order to generate more sales for your business, or you can generate sales for other companies to generate a passive, side-income for your own business.
However, there's no point getting started with affiliate marketing if you don't think it is suitable for your business. One of the quickest ways to check whether it works for your business or not is by checking is your competitors are running an affiliate program. If they do have an affiliate program, you'd most likely see a link redirecting to it in their website footer.
Again, to figure out what commissions affiliates expect in your domain, check what incentives your competitors are offering.
If you are looking to generate passive income from affiliate links, then make sure that you don't treat as a means to an end.
Don't consider adding affiliate links unless you feel a strong connection to the product or service you are endorsing.
If you are vouching for something, you will be held accountable by your followers. If you end up endorsing something you yourself don't believe in, you will end up losing your followers.
So, don't turn into a smarmy salesman just to make some quick cash.
It goes both ways, though.
If you genuinely believe in your product and give your readers a legitimate reason why you are promoting that product, they are most likely to respond.
For example, in this blog post, the publisher gives a rundown on Wix Vs. Squarespace.
You can see the affiliate link mentioned in the first paragraph.
It's easy to tell it's an affiliate link because of the way the URL appears:

When you scroll down the article, you can tell that the writer isn't just promoting something with dollars signs in mind.
The blog post is written to point out all the features of the product, and you can tell that the product is indeed a worthy choice.
Also, affiliate marketing only works when you have a good reputation with your audience.
If you have a respectable and influencing voice in your niche or among your target audience, then you are definitely going to do better as an affiliate marketer.
It's a no brainer — if they trust you, they are going to trust what you are endorsing.
However, affiliate marketing is a lot of work.
You will have to manage your accounts, keep your articles updated, monitor your links, and so forth.
After all, nothing good ever comes easily.
And it can be even more cumbersome if you are running your own affiliate program.
How To Get Started With Affiliate Marketing? 5 Steps To Consider Before Your Start
Let's face it; not everyone gets successful with affiliate marketing.
There are so many things that can go wrong.
For one, you might be choosing the wrong products to promote or could be joining all the unsuitable social investment networks, among other things.
And it's easy to get stuck with low-commission trenches for months or even years on end.
The competition is stiff, and cashing in on affiliate marketing takes proper strategy.
However, it's all about choosing the right path and trying out the right social investment networks.
After that, profits can be astronomical.
Here's a step-by-step process that will help you achieve that and make the most out of your affiliate marketing endeavor.
1. Identify your target audience (and what they are already purchasing)
The first step to becoming a successful affiliate marketer is by identifying your target audience and discerning what products they are already buying.
For instance, brands that regularly write about topics like how to start a new blog know that their readers are likely to be interested in purchasing WordPress hosting, themes, plugins, and something else along the same lines.
What if your brand mostly caters to new or to-be moms?
Then you know they all need products like toys, child care, and other supplies.
Although this is pretty spot on but to make sure that you are promoting the right kind of product to your audience, you need to conduct extensive research in those areas to make appropriate recommendations.
You can even conduct a quick survey.
Either choose some tool to conduct your survey or rely on emails.
If you have an email list, just shoot out an email along the following lines:
Hey [prospect name]
Just need you to answer two quick questions that will help us offer better services. It'll only take a few minutes:
What brings you to [brand or blog name]? Do you have a particular goal in mind?

People/readers ask me for recommendations all the time, so just wanted to know what products and services have you bought related to that goal?
That's about it!
Thanks,
[Your Name]
You would be surprised to know how many people are actually willing to give you not only the answers but also some more interesting, not to say useful insights.
These answers will definitely help you understand what kind of products your audience is interested in.
2. Choose a product to promote (after extensive research)
In an ideal world, your belief in a product would be enough to create an affiliate link.
But there are two constraints in your way:
First, you are either inexperienced and not sure whether the product that you liked would be useful in the long run.
Or you are unable to find an affiliate network for the product you have used and whose credibility you can vouch for
No matter what hindrances you face, you have to invest time and resources into recommending the best products to your audience.
Don't forget to run the following Affiliate Product checklist before proceeding with a particular product:
Research that the product has a top-notch quality
They have a viable return policy (that you are confident about)
You have tested their customer support
You can back up your recommendation with facts and figures
The product aligns with your audience's needs and requirements
If the product ticks all the boxes mentioned above, then you are good to go.
However, this option becomes moot if you don't have any prior experience with the products that can help your audience, you can rely on various credible affiliate marketing networks.
These are some of the most popular and reliable affiliate networks.
But be careful — since you are entirely new to the product and have to prior knowledge regarding it, make sure to invest time in research and, if possible, try it out on your own by purchasing it.
3. Choose different & high-end affiliate programs.
Don't fall prey to promoting terrible products that pay even more terrible commissions.
Even worse, don't get stuck with a single affiliate network where the commissions are too low.
You wouldn't want to waste your time promoting something that will only give you a one-off commission or something as low as $20.
There are tons of affiliate programs available on the internet (some of them mentioned above)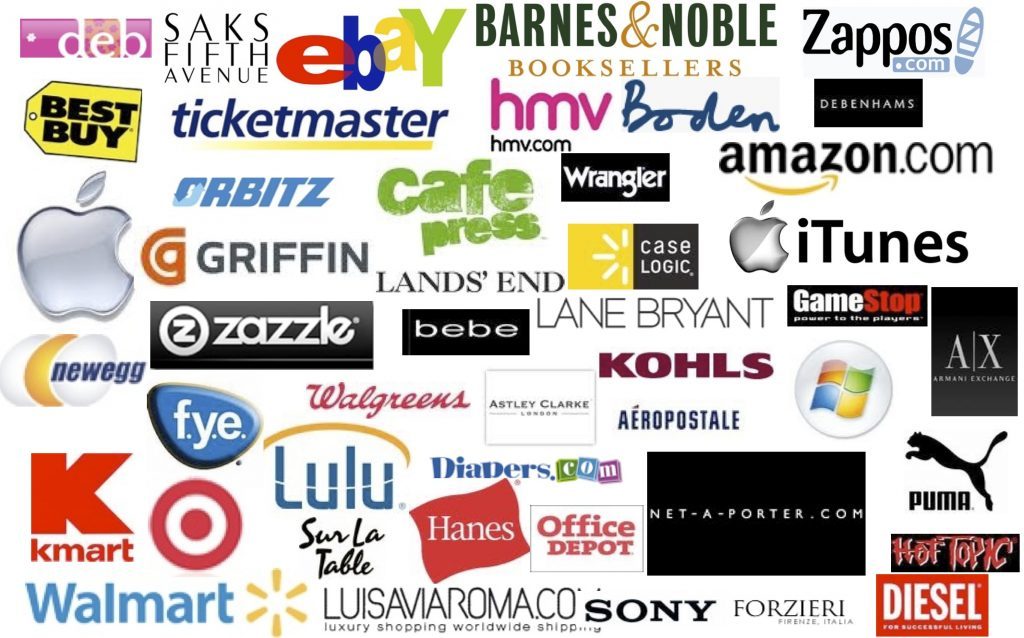 Don't shy away from trying out different networks. Each of them offers a variety of products, customer service, and payment structure.
Check out a couple of them before settling for one that fits your goals and requirements perfectly.
4. Be transparent and mention your affiliations.
There are different approaches to promoting affiliate links.
However, it's ethical to let your audience know what approach you are using.
Here's an example:

The writer has cited how he has chosen to add affiliate links. Readers like this transparent approach better — contrary to getting bombarded with a sneaky pop-up link or a shortened link, which hides the real motive.
In fact, some merchants and affiliate networks are strictly against such practices.
For instance, Amazon affiliates have laid down guidelines, and do not allow affiliates to use the links in PDFs, e-books, emails, or pop-ups.
Just make sure that you don't deceive your audience or violate the terms and conditions of the affiliate network you are connected with.
If you are promoting something of real value, you would have no reason to hide either way.
5. Above all, remain consistent and be patient.
Don't expect to generate steady income overnight with affiliate marketing. It might take months, even years, to find success.
Focus on building a loyal follower-base that will be willing to trust your words.
The better content you create, the more traffic you will generate.
Above all, make sure to keep your current audience engaged. If you disappear for days on end without engaging your audience, they are going to disappear eventually and possibly turn to one of your competitors.
And most importantly, don't forget to keep on updating your older posts.
Say, for instance, you created a blog post in 2016 and recommended some products. Turns out, four years later, in 2020, some of those products are not relevant anymore, and you have better products that you would like to recommend.
In such scenarios, you would have to update the article and make it more appropriate to suit the current situation.
Wrap Up
Affiliate is a great way to promote or generate passive income for your small business.
But it will only bear desirable results if you partner with reputable merchants with an excellent track record in the market.
Follow through the 5-step process to make the most out of your affiliate marketing strategy.
Identify what your target audience is purchasing
Do your research on the products
Choose varied, high-end affiliate programs
Be transparent
Above all, remain consistent and be patient
And most importantly, don't get stuck with a penny-pinching merchant. Try out new products and networks before settling for one.
Also Read: 5 Content Marketing Strategies To Increase Blog Traffic