Are you looking for the best remote jobs for the beginners to make a decent passive income? If yes, then you are at the right place!
More and more people, millennials, in particular, are taking up remote jobs.
In fact, in a 2018 report by Remote.Co, it was stated that in a survey of 1,000 hiring managers, 55% agree that remote work among full-time employees is more common now.
If you are a disciplined worker, telecommuting can help you accomplish more in less time and increase your earning potential. Statistics about remote work reveal that 82% of remote workers reported lower stress levels.
And these are only a few benefits.
If you are looking to increase your income potential in 2020, taking up remote jobs can be an ideal way.
Here is a comprehensive list of some of the best remote jobs for beginners that you can take up. You can learn about the role of each job title and pick up tips on how to get started.
What Are The Best Remote Jobs For Beginners?
Remote Data Entry Job Options.
1. Online Survey Form Filling.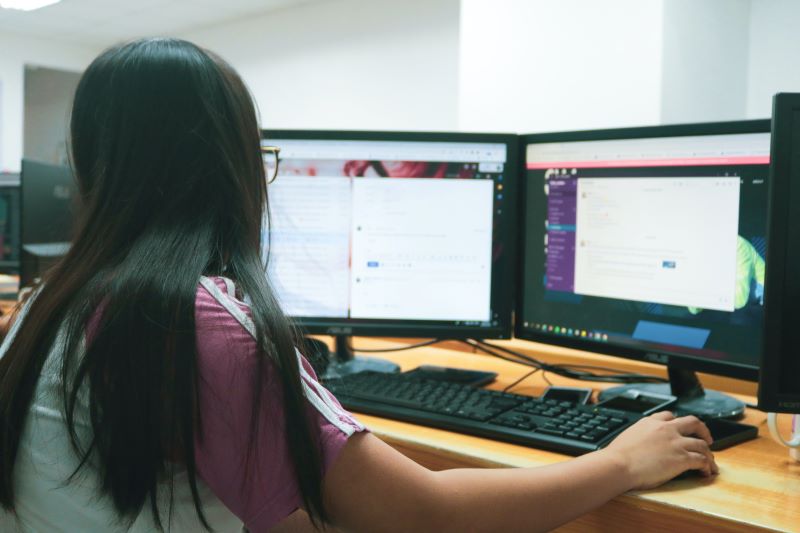 Many students and stay at home parents are making $3.00 to $4.00/survey by filling out online survey forms in their spare time. A survey taker reportedly earned $615.56 in 10 days by joining Survey Junkie and filling out forms.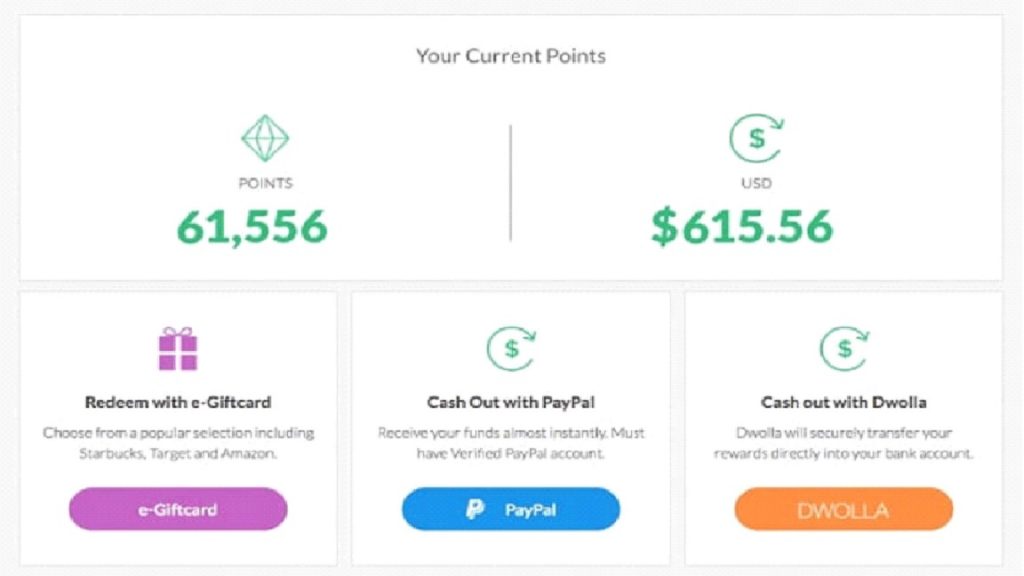 You can join the site Survey Junkie here!
It is easy and free to sign up for such sites that pay you for completing website forms with your information. Additionally, some online rewards platforms allow users to earn points or gift cards that can be used to purchase goods online.
You can also try out Swagbucks.
Moreover, the good news is that Swagbucks offers its new members a sign-up bonus of $5 just for joining. To join Swagbucks, click here and select the sign-up button to complete the easy registration process.
Average Income: $26k to $60k per year.
2. Data Entry Clerk.
Data Entry Clerk is one of the easiest remote jobs for beginners.
A data entry clerk is typically responsible for entering data into different computer databases, managing, and maintaining effective record keeping.
According to ZipRecruiter, you can earn an average of $39892 a year in the US working as a data entry clerk.
Though usually data entry clerks are recruited to work in-house, very often, you will find companies and organizations outsource this job for remote workers.
You can snag a remote data entry clerk job by visiting job portals such as Working Nomads, Upwork, and more.
Or you can browse for a job opening on Jooble, a job search engine created solely to help you find your dream job! It helps you find all job vacancies, postings, and openings.
The usual qualifications required for a remote data entry clerk job include:
High school diploma
Computer literacy
Typing speed of at least 65 WPM
Average Income: $29.14 per hour.
3. Data Entry Operator.
The role of a data entry operator usually involves using specific software programs to work with raw files, ensuring the accuracy of data and reports, and transcribing information.
According to Payscale, you can earn £13.3T to 22.4 k in the UK working as a data entry operator.
Here are some of the skills you need to work as a remote data entry operator:
Fast typing skills
Knowledge of word processing tools
Great attention to detail
A high school degree or equivalent
Flexjobs is a great place to start if you are looking for a data entry operator job.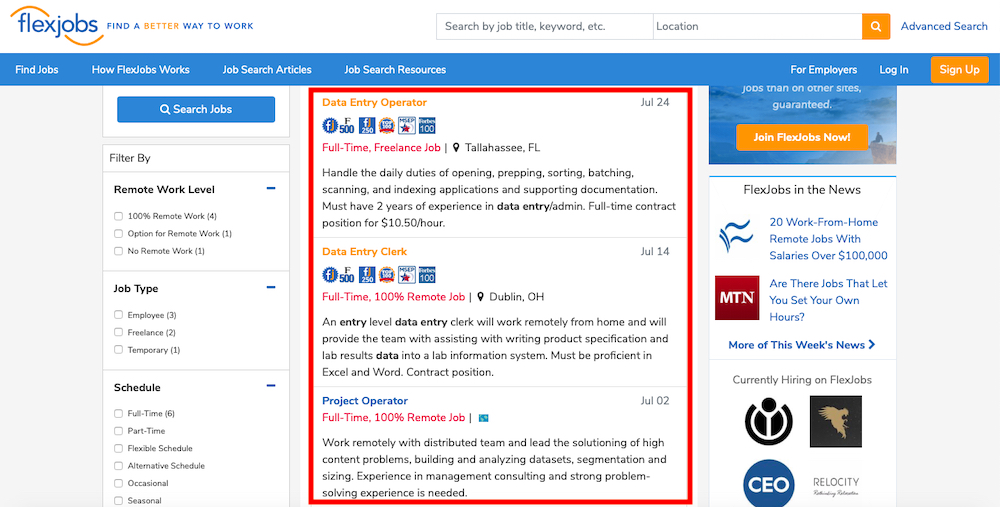 Average Income: $11 to $19 per hour.
4. Data Entry Specialist.
Job as a data entry specialist requires you to enter data, keep & sort records, and audit reports.
Usually, to work as a data entry specialist remotely, you need:
A high school diploma
Ability to read and type
In some cases, previous experience may also be necessary.
Knowledge of software tools like spreadsheets and Word documents is also helpful.
As for the earning, Payscale says you can earn $14.55 per hour when you work as a data entry specialist. And Glassdoor reveals that the average salary in the United States for data entry specialist is $31,585/yr.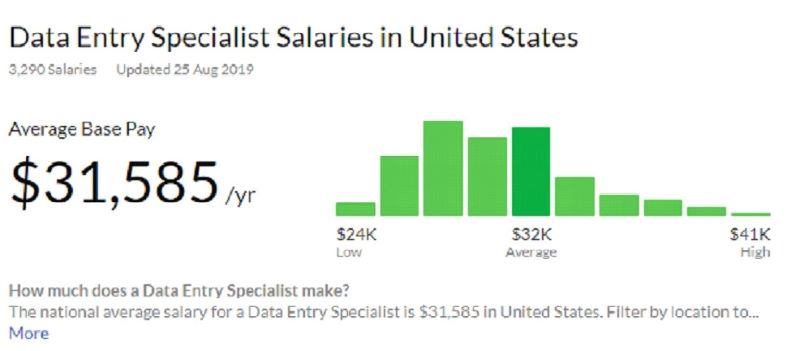 You can join sites like Upwork to start finding data entry specialist jobs.
Average Income: $34,155 per year.
5. Data Entry Associate.
Working as a Data Entry Associate is very common these days. Many companies and organizations are looking for Data Entry Associates to format and enter data and create reports, among other tasks.
The job openings for a remote data entry associate typically require:
A high school diploma
You need to tech-savvy
Excellent communication skills
According to Payscale, you can earn $25,850 per year on average working as a remote data entry associate.
You can start your search for remote Data Entry Associate jobs at Indeed, Flexjobs, Upwork, and more.
Average Income: $24k to $38k per year.
Amazon Remote Jobs.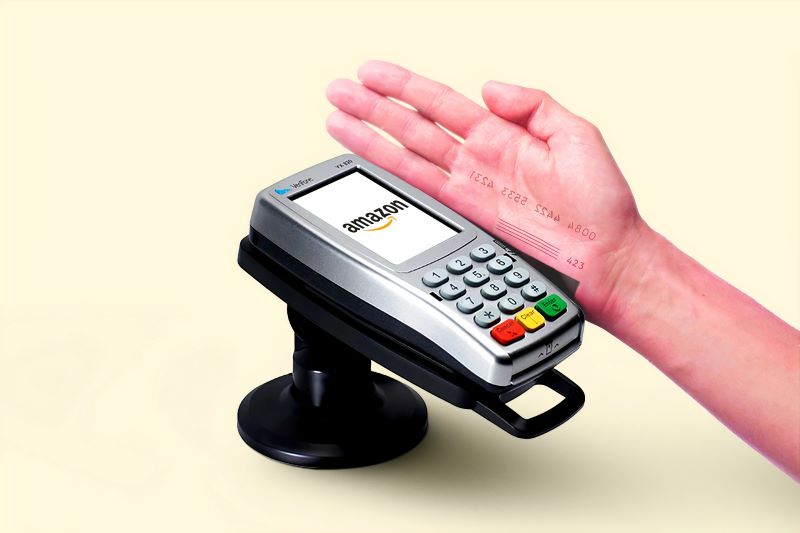 6. HR Services Administrator.
As an HR Service Administrator, your role will be a mixture of both admin and HR (Human Resources Personnel). You would be expected to undertake tasks like ensuring that all HR data and tasks are up to date, assisting with the recruitment process, setting up interviews, and more.
To grab a remote job of HR Service Administrator, you need to acquire skills like:
Degree in HR or any other business discipline
Strong administration skills
Interpersonal skills
Strong communication skills (both verbal and written)
Diplomatic skills
Ability to do teamwork
Average Income: $38k to $70k per year.
7. Solutions Architect.
As per the 2017 Project and Portfolio Management Landscape summary, forty-nine percent of the companies saw a project fail in the past 12 months.
Hence, organizations need solutions architect wizards to transform their processes and systems to meet emerging business requirements.
Here is a breakdown of the role of the Solutions Architect: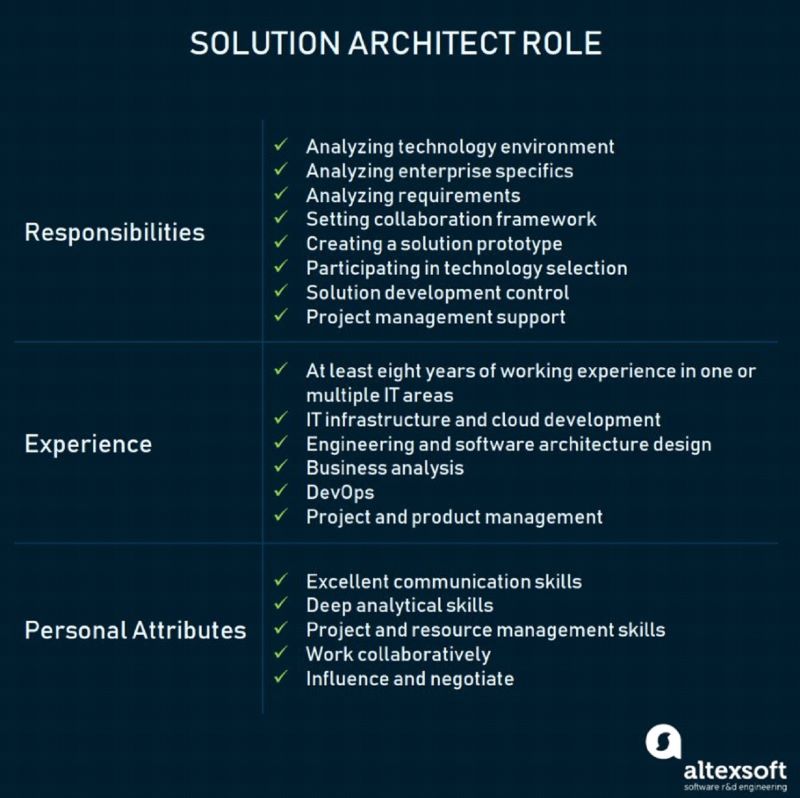 The good news is that there are plenty of courses online that can help you acquire skills to nab a good Solutions Architect job.
Take the Solutions Architect Certification course by AWS, for instance:
Taking the AWS Solutions Architect Certification course can give you an in-depth understanding of Amazon Web Services' (AWS) architectural principles and services.
Average Income: $74k to $160k per year.
8. Amazon Customer Service Associate.
As an Amazon Custom Service Associate, you will be responsible for assisting customers with all their problems and queries. That said, your role may vary depending upon the industry. From resolving issues the customers are facing to helping with selection of relevant products – you might have to help with all the issues.
You can qualify if you have a high school diploma or equivalent or reside in any of these 18 states- Alabama, Arizona, Arkansas, Iowa, Illinois, Kansas, Louisiana, Mississippi, Missouri, Nebraska, New Mexico, North Dakota, Oklahoma, South Dakota, Tennessee, Texas, Wisconsin, or Wyoming.
Reportedly, Amazon customer service associates earn $15 per hour. If you are a new employee, the company requires you to undergo a paid mandatory training.
As for the working hours, you might have to work anywhere between 20 to 29 hours per week. When you work overtime, Amazon pays you 1.5 times the base rate of $15 per hour.
Average Income: $12.18 to $29.24 per hour.
9. Senior Marketing Manager.
Amazon is constantly looking for senior marketing managers to fill up roles.
As a senior marketing manager at Amazon, your job will be to:
Monitor and analyze numerous marketing campaigns
Guide your team based on their performance outcomes
Collaborate with the managers of other teams to modify campaign and initiatives
Create and implement ideas for marketing campaigns
Monitor the recruitment process
And more
Reading handbooks like The Marketing Manager's Handbook: The Keys to Sales and Marketing Success will give you an insight into the planning, organizing, and implementation processes of executing successful marketing campaigns.
The average Amazon Senior Marketing Manager earns $170,380 annually, which includes a base salary of $137,951 with a $32,429 bonus.
Average Income: $69k to $140k per year.
10. Seasonal Customer Service Associate.
If you are bright, articulate, and detail-oriented, Amazon is looking for you to fill up their role of Seasonal Customer Service Associate. The role demands you to be action-oriented and a flexible problem-solver. You should also have exceptional written English skills via email, chat, and message.
Amazon employs Customer Service Associates in more than 130 locations in over 40 countries worldwide.
In the US, the average Amazon.com for Support Associate is $18.64/hr.
Here's a quick overview of Amazon Customer Service jobs:
Average Income: $18.64 per hour.
Remote Writing Jobs.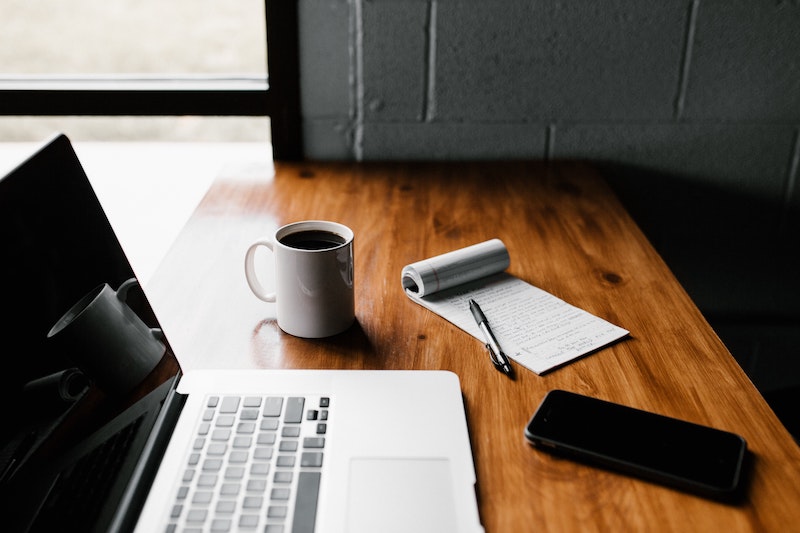 11. Search Engine Optimization Copywriter.
Writing jobs are usually the best remote jobs for beginners as well as experts.
SEO copywriter is equally sought after!
93% of online experiences begin with a search engine. No wonder SEO copywriters are in high demand. To begin with, your writing has to be persuasive.
However, persuasive writing is not enough in this competition-driven market. Understanding the product topic, learning techniques like keyword research, competitor analysis, copy design, and eye-catching writing headlines, among others, will take you a long way.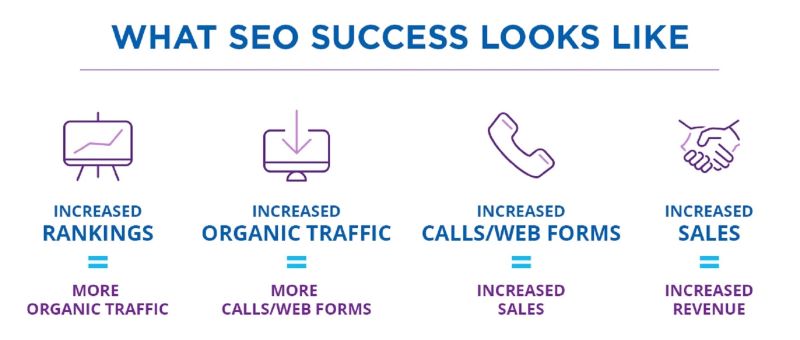 Source: BlueCorona.com.
In the US, the average base pay of a Copywriter is $60,296/yr as per Glassdoor. If you want to earn six figures, you will have to learn SEO core skills that include writing a sales email and landing pages.
Average Income: $48,729 – $60,296 per year
12. Content Writer.
Currently, content writing is one of the most south after remote jobs for beginners as well as experts.
eMarkerter reveals that 60% of marketers create at least one piece of content each day. It means you will always have work.
If you have amazing writing chops, then this is the job for you.
However, apart from excellent writing skills, you should have great researching and analyzing skills to generate ideas and obtain relevant facts.
Don't know where to start looking for content writing jobs? Websites Upwork, Freelancer, and Fiverr are great places for beginners.
Begin by creating a complete profile. You might not land on high-paying jobs immediately but you can make a good reputation with lower-paying ones.
Sites such as Contenta and ProBlogger are for more experienced content writers where you can find high-paying content gigs.
According to Glassdoor, on average you can expect to earn $66,991/yr in the United States.
Average Income: $66,991/yr
13. Medical Writer.
You can become a high-income medical writer without experience if you love to write and can understand health and medicine.
Start learning about diseases and conditions, wellness, and more from credible websites, including:
Since Medical Writing is a prominent specialty, it is okay to start a bit broadly and narrow your specialty over time. People are always looking for excellent medical writers in places like Upwork, Craigslist, LinkedIn, and Indeed.
In the US, on average, a Medical Writer earns $80,552 per year.
You can learn more about the freelance medical writing career paths from these free resources.
Average Income: $80,552/yr
14. Video Game Guide Writer.
You can earn $19.65 per hour and $67,500 in a year on an average by working as a Game Writer.
However, writing is not enough to land on higher-paying jobs.
Kickstart by making your own games.
It will look impressive to a prospective employer.
There are plenty of tools for mushrooming game writers and designers.
You can also learn the basics of design or coding to get deeper insight.
Average Income: $67,500/yr
15. Script Writer.
If you think you have decent creativity skills and talent for writing movie scripts, then the role of a freelance scriptwriter can earn you a lot of money. When it comes to scriptwriting, your creativity and quality of writing will help you more than your grades.
That being said, a screenwriting BA can still be an asset where you learn about the complete process, develop your screenwriting skills, and polish other skills such as how to pitch and negotiate.
Apart from creativity and talent, you need to have some other skills too, including:
Understanding of filmmaking & film language
Patience
Self-motivation
Ability to accept criticism
There are also writing workshops and conferences which you can attend.
To acquire screenwriting skills, you can read books like The Coffee Break Screenwriter by Pilar Alessandra. This book is full of practical tips and tricks to help you earn decent passive income as a scriptwriter.
Average Income: $61,705/yr
Remote Customer Service Jobs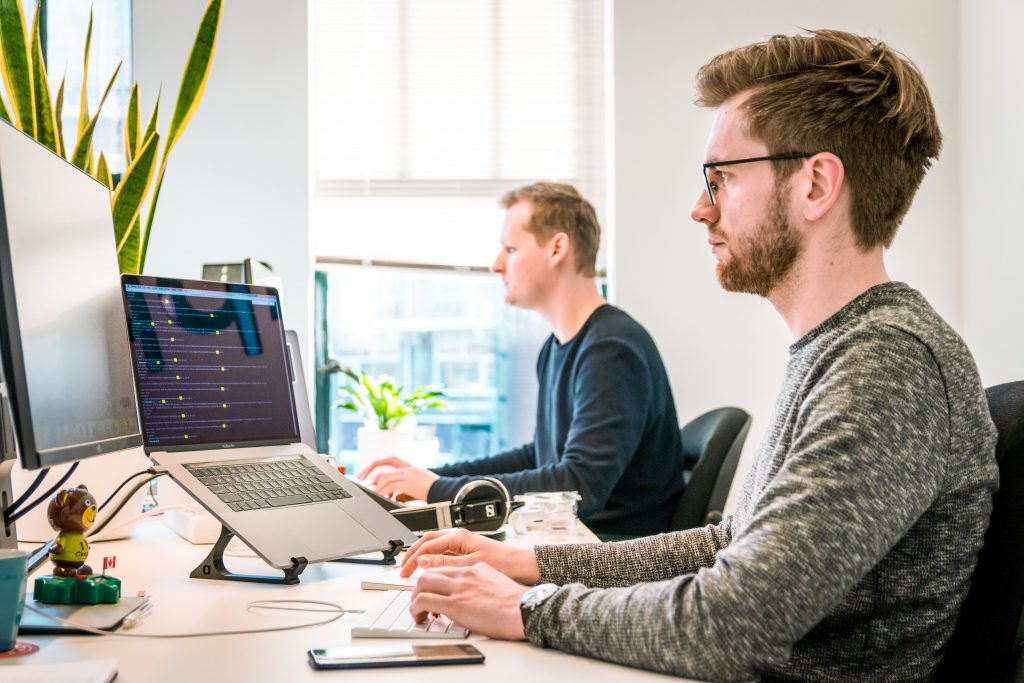 16. Customer Success Manager.
The role of a customer success manager requires you to guide customers through every aspect of the post-sales customer experience.
You will guide both your team and customers through:
Onboarding
Training
Adoption of new tools and techniques
Business expansions and sometimes renewals
All in all, you will be playing a multi-faceted role.
The three skills employers love in a Customer Success Manager are experience, technical expertise, and communication skills.
Other key traits required in a Customer Success Manager include:
Domain knowledge
Data handling
Strategic and problem-solving mindset
Team-leading skills
Time management
Don't shy away from taking additional training courses. They will help you in your career. You can join Udemy to pick up the basics to become a great Customer Success Manager in a tech company.
Average Income: $72,000/yr
17. Billing Specialist.
A wide variety of organizations need billing specialists to manage bills and accounts. And according to Zippia, you can earn as much as $38,361 per annum working as a freelancer Billing Specialist.
In most cases, employers will demand a high school diploma or equivalent. Apart from that, communication skills, math skills, and organizational skills are vital. More often than not, you will be learning your job duties through on-the-job training.
Average Income: $38,361/yr
18. Leisure Travel Consultant.
Your job as a leisure travel consultant includes selling custom travel packages to clients.
However, to be able to sell vacation packages to individuals, families, and groups, you need to be a good researcher. You also need to have exploration skills and be passionate about travel and tourism.
BA in Hospitality, Travel, Tourism, Business, or similar relevant field can help you gain easy access to interviews.
Besides, you can earn some certificates if you have limited experience.
Or you can take the Travel Agent Proficiency test by the Travel Institute to test your basic knowledge and provides certification.
For leisure travel consultant jobs, check out sites like
Average Income: $32,276/yr
19. Customer Support Engineer.
As a Customer Support Engineer, your primary role will be to ensure that every customer understands the technicalities of their new product or software service.
Thus, to become a proficient Customer Support Engineer, you should learn as much as you can about your company's products and seek training in computer systems and software products.
You can opt for any certification course on HubSpot related to marketing, sales, and tools.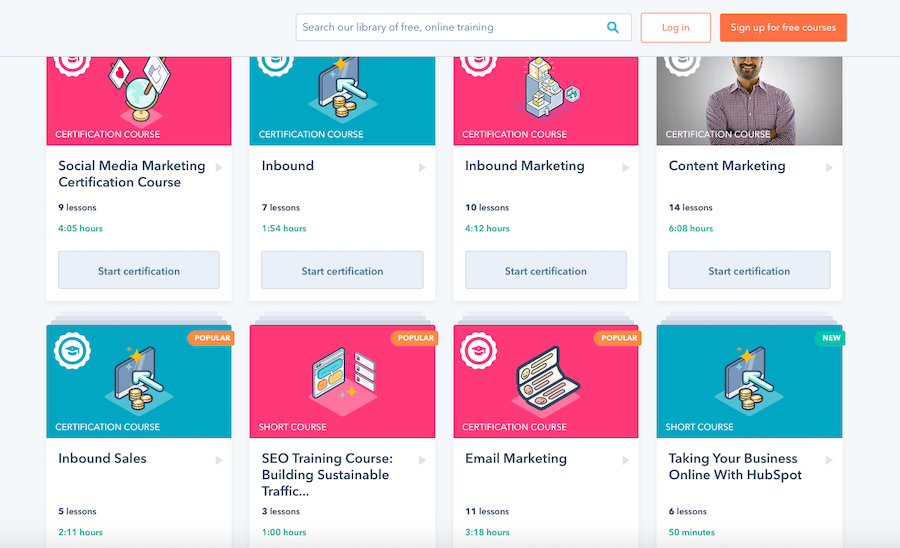 You can also check out YouTube videos to understand the basics of these systems.
Average Income: $70,071/yr
20. Customer Service Supervisor.
Customer Service Supervisor role demands you to oversee a team of customer service representatives who deal with customers. Hence, apart from technical skills, you need to have patience and leadership skills.
Usually, high school education is often enough but a bachelor's or associate degree in business is useful for this career.
As a Customer Service Supervisor, you can expect to earn $38,281/yr in the United States as per Glassdoor.
You can take this course on How to Become a Customer Service Supervisor to acquire essential skills.
You can also read the book How to Win Friends and Influence People by Dale Carnegie. It will be beneficial for anyone in a customer service role.
Average Income: $38,281/yr
Remote Project Manager Job.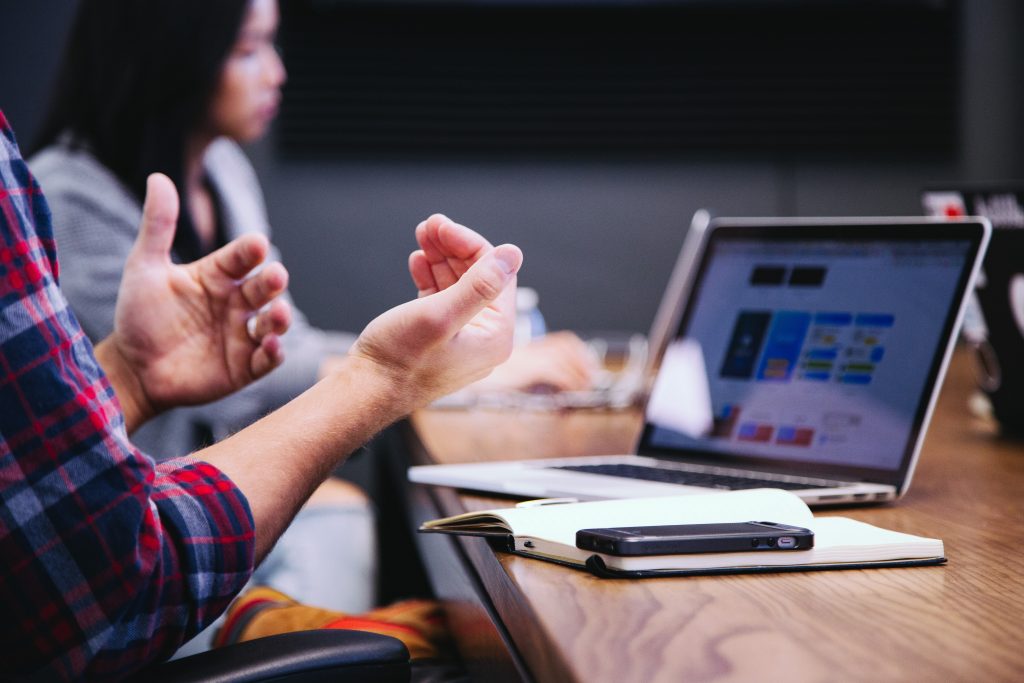 21. Digital Project Manager.
If your goal is to be a Digital Marketing Project Manager, better start as a Digital Marketer, as a strong background in digital marketing will set you apart.
Knowing how marketing, SEO, and design work together can be a great advantage.
You can also become a developer to gain knowledge of the technical know-how when it comes to designing the scope. Finally, begin your career as a project manager and then specialize in digital marketing. Besides, you can sharpen your skills by taking a certification course.
As per PMI's annual salary survey, a typical project manager with a PMP certification makes $112,000/year in average salary.
Here is a great guide that can help you land your first Digital Project Manager role – How To Become A Project Manager!
Average Income: $102,454/yr
22. Product Manager.
If you're actively looking for a product management role, it's crucial to identify your talents, interests, and strengths.
The three questions you should be asking yourself are:
Do you want a creative or technical role? Are you also passionate about the product or field you'll be working in? Moreover, are you working with the right culture?
You can also pick up the skills to get the job by joining any of the Product Manager Courses offered by Udemy.
Average Income: $61,000 to $200,000/yr
23. WordPress Project Manager.
As WordPress agencies continue to grow, higher demand for talented WordPress project managers is also growing.
Though most agencies don't ask for formal project management qualifications, if you want to work for large corporations, you will have to produce Project Management Professional Certification.
To land a remote WordPress Project Manager job, you should be familiar with WordPress and project management tools such as Jira and UpStream. You can take advantage of free online tools to learn more about WordPress management.
WP Project Manager is a great plugin by WordPress to learn Project, Task Management & Team Collaboration.
If you are good at your job, you can easily make $60,000 to $110,000 per year.
Average Income: $60,000 to 110,000/yr
24. Content Development Manager
If you visit sites like Indeed, Naukri.com, and LinkedIn, you will find plenty of companies and organizations looking for Content Development Managers.
Your role as Content Development Manager will demand you to have:
Proven work experience as a Content manager
Experience with MS Office and WordPress
Basic knowledge of HTML and web publishing
Knowledge of SEO and web traffic metrics
Excellent writing skills in English
According to Glassdoor, you can expect to earn $77,646 /year by working as a Content Development Manager.
Average Income: $77,646/yr
25. Event Planner/Coordinator.
Experience is vital if you want to land a job as an event coordinator. After all, to gain clients' trust, you need a track record of coordinating great events.
But if you don't have it yet, don't fret.
Internships are a great way to get your feet wet or you can also do an apprenticeship to learn everything on the job.
Here's an infographic that perfectly summarizes how to acquire the job of an event planner/coordinator:
Glassdoor cites the salary for a remote event coordinator ranges from $23,000 to $43,000.
Average Income: $23,000 to 43,000/yr
Remote Marketing Jobs.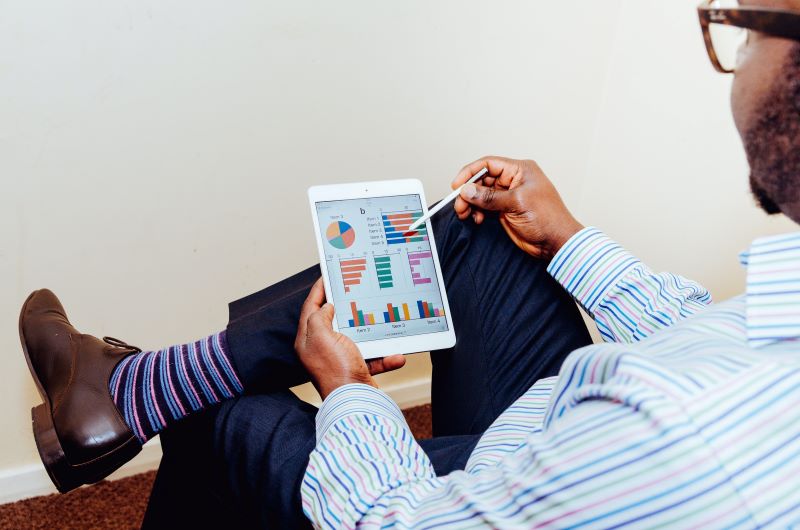 26. Email Marketing Manager.
When people purchase products marketed through email, they spend 138% more than people that do not receive email offers.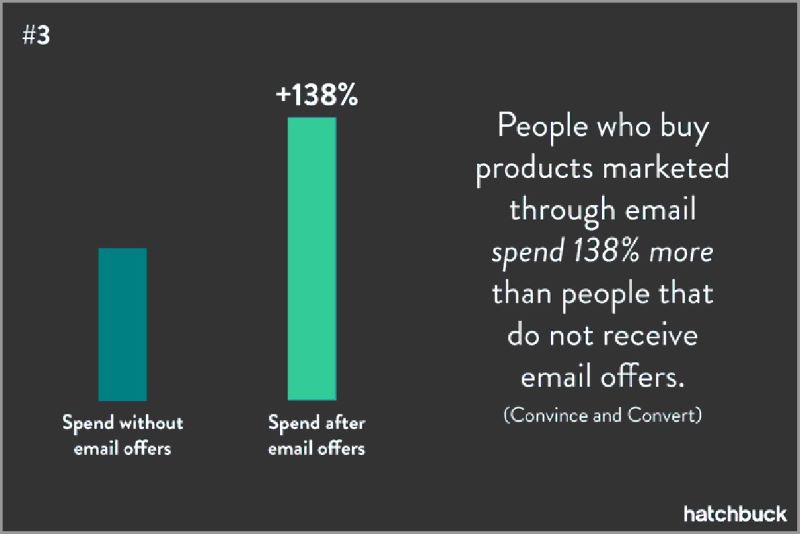 And as per a recent VB Insight study, email has an average ROI of $38 for each $1 spent.
To be good at your work and earn a higher income ($65,000 per year or more), you need to have a great strategy.
To grab a high-paying Email Marketing Manager job, you need to acquire skills like:
Email Deliverability
Social media integration
Email personalization & engagement
Data management
Attention to detail
Graphic design skills
And more…
Average Income: $65,000/yr
27. Digital Account Manager.
A candidate possessing a sense of humor is on top of many hiring manager's priority lists when it comes to finding a Digital Account Manager. It's because you will be dealing with a lot of pressure.
Apart from that, you need to acquire some technical skills to grab a remote Digital Account Manager job, including:
Experience with SEO/SEM
Knowledge of CRM software
Knowledge of online marketing tools and technology
Familiarity with social media platforms
Interpersonal and communication skills
You can check out some good remote Digital Account Manager jobs on numerous sites online: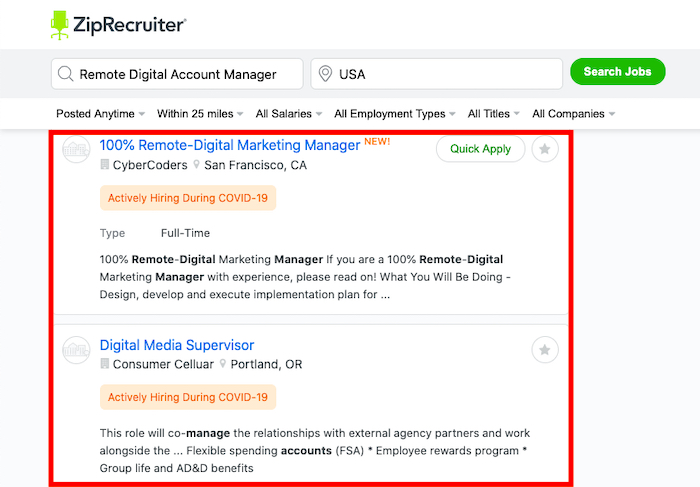 Average Income: $53,191/yr
28. Demand Generation Manager.
Today, the role of a Demand Generation Manager demands you to be a revenue-centric marketer and have exceptional skills in inbound and outbound marketing. Creating landing pages is not nearly enough.
Studying the market and the effective tactics used can be beneficial for your career growth.
To look for Demand Generation Manager jobs, LinkedIn, Glassdoor, and Indeed, are great places to start.
Average Income: $87,298/yr
29. Ads Specialist.
Ads specialists are in high demand, but what are hiring managers looking for in an employee?
To grab a decent paying post as an Ads Specialist, you need to acquire some special skills like:
Google AdWords Certification
Experience with AdWords Editor
Proficiency with Microsoft Excel formulas
A financial or technical background
Experience making decisions based on interpreting data
To acquire Google AdWords certification, you would have to pass two Google assessments via Google Academy for Ads.
As a Google AdWords certified professional, you can ask $10,000 more per year in compensation than your non-certified counterparts.
Average Income: $47,320/yr
30. Social Media Specialist.
To get started as a social media specialist, generally, you should possess these 10 skills.
Time-management skills
Utilizing social media ads
Excellent sense of visual aesthetics
Understanding SEO
Analyzing data and social media analytics
Trend awareness
And more
You should be a pro on your social channels. Knowing what doesn't work is equally important as knowing what does work. Researching your competitors, setting realistic goals, using analytics effectively, and learning the basics of graphic design are things you can focus on to maximize success.
Build your portfolio by applying for social media specialist positions on sites like CareerBuilder, Indeed, and LinkedIn.
Average Income: $42,665/yr
Remote Graphic Design Jobs.
31. Logo Design and Branding.
The logo is one of the essential elements of a brand. Hence, it goes without saying that a logo designer is always going to be in demand.
To become a successful logo designer for a brand, you need to learn formal designing concepts and techniques. Having a degree in graphic design can be advantageous.
Additionally, knowledge and proficiency with graphic design software tools like Adobe Illustrator can also help you stand out.
Mentioned below are some great resources for logo designers:
Average Income: $59,271/yr
32. PowerPoint Designer.
If you take a look at SlideShare, it is among the top 100 most visited websites in the world.
But what makes it so accessible? More than content, the presentations which generate the most traffic are the ones with aesthetically appealing designs.
To create attractive designs, you will have to makes use of:
Great spacing
Contrasting color schemes
Stylish font choices
Animations
And more
Here is an example: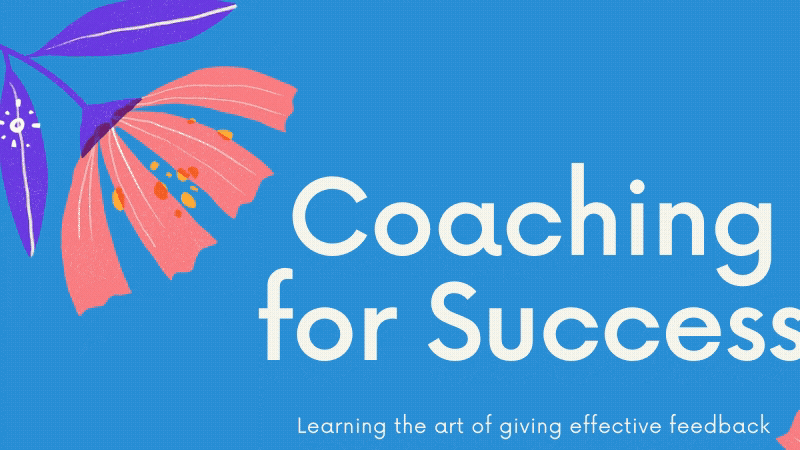 Plus, to land a gig, you can create a profile on sites like Upwork, Freelancer, and Fiverr.
Average Income: $39k to $84k/yr
33. Product Designer.
As a product designer, you'll be designing and developing the consumer products. You'd also monitor your competition and current industry trends to improve your own company's products and its brandings.
To be a great product designer, first, you have to know your tools. Your UI and UX drawing programs are an extension of you. An excellent place to start learning the basics is YouTube tutorials.
Here is an excellent YouTube tutorial to get started as a product designer:
Good product designers also regularly design using a careful process.
Apart from YouTube tutorials, there are plenty of certification courses available online.
You can check out this Udemy course on Product Design that talks about product validation, UI/UX practices, Google's Design Sprint, and more.
Average Income: $122,937/yr
34. Web Graphic Designer.
Becoming a Web Graphic Designer is one of the most sought after remote jobs for beginners.
As a Web Graphic Designer, you'd be responsible for the look and feel of your company's website, deciding its layout, fonts, and overall aesthetics of the site.
Learning how to design a web can lead to an exciting career where you can earn $47,049.60 yearly.
But for that, you need a lot of tech skills, including:
Visual design
UX, design software
HTML, CSS, and javascript
You can also take Skillcrush's Web Designer Course to pick up the skills you need to become a web designer. You will gain access to lots of materials and support from industry experts.
Average Income: $47,049/yr
35. 3D Modeler.
Naturally, as a 3D Modeler, you'll build 3D models based on your clients' requirements.
To start your career as a 3D modeler, you need extensive training in 3D modeling skills and software. Usually, you should have a bachelor's degree program in 3D modeling and animation. You can also look for internships to get hands-on training.
Additionally, to excel as a 3D Modeler, you should be familiar with animation tools like:
The Bureau of Labor Statistics cites that 57% of 3D modelers are self-employed and so the competition is fierce.
To be successful, you must be able to employ a wide array of knowledge and skills based on the industry that you are pursuing. You will be working as links in a large chain, and thus teamwork is essential.
Here are some great resources for 3D Modelers:
Average Income: $75,000/yr
Remote Web Developer Jobs.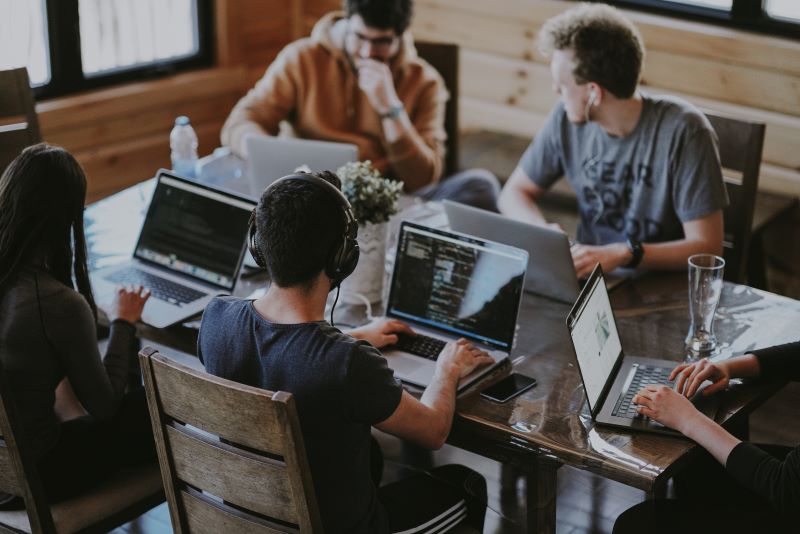 36. Web Back-end Developer.
There are some important skills and technologies which you'll need to master to become a back end web developer, including programming language, databases and SQL, HTML, JSON, and GIT.
You can enroll in plenty of courses offered online to learn these programming languages easily.
Take this Backend developer course by Treehouse, for instance.
Their web development course includes everything you should know – from HTML and CSS to JavaScript.
Moreover, Treehouse claims the entry-level salary for the technologies covered in their track is about $70,000 / yr on average.
Here are some other useful courses to get started:
Glassdoors, Indeed, and LinkedIn frequently post job openings for web back-end developers. Visit those sites to land a job.
Average Income: $70,000/yr
37. Full Stack Web Developer.
As a Full Stack Web Developer, you will design both client and server end software and apps.
You should be familiar with all technologies – but master of one. To start, choose a technology popular among clients to compete effectively with others in the field.
Also, taking online or virtual courses is a great way to stay updated.
These are the skill sets required to be a good full stack web developer: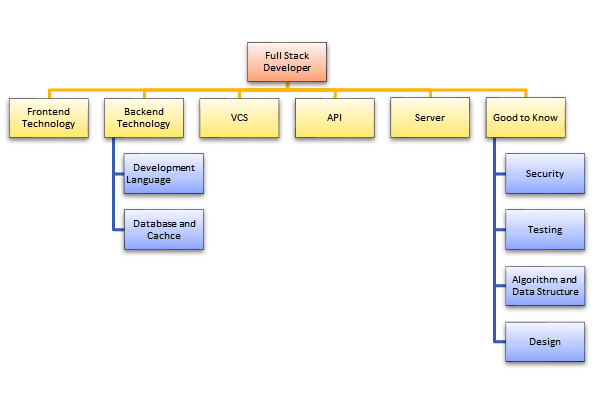 Source: Guru99.com
The course offered by The Odin project will help you learn everything you need to know to become a web developer, including HTML, Javascript, GIT, Databases, Ruby, Ruby on Rails, and how to get hired.
Average Income: $112,288 per year
38. Chatbot AI Developer.
To be a Chatbot AI Developer can be challenging, but if you have a keen eye for details, you can build one that offers great value. Your plan should ascertain the purpose for building the bot. There are two kinds – basic chatbots and chatbots with AI brains.
As a chatbot AI developer, your role demands you to learn hard coding or machine learning.
Many are taking advantage of sources like Api.ai to build chatbots with AI brains.
Below are links to resources to help you in your bot development:
Average Income: $98,146/yr
39. Software Developer.
As a Software Developer, your role is to design new applications and manage the existing ones.
Other duties of a Software Developer include:
Testing and evaluating programs
Modify existing programs
Write and implement codes
Recommend software upgrades
Choosing to learn the most relevant programming languages can help you land a job quickly as a software developer. The most in-demand programming languages are Java, Python, Javascript, C++, C#, and PHP.
You can also jumpstart your career by joining a Bootcamp by Coding Dojo, where you will learn the most up-to-date programming technologies through practical methods.
Moreover, as per Glassdoor, you can expect to earn an average of $80,018 per year in the United States as a Remote Software Developer.
Average Income: $80,018/yr
40. Javascript Developer.
Employers are usually seeking for javascript developers with fluency in JavaScript, HTML, DHTML, CSS, XML, and Flash. If you have mastery over front-end workflow management, site testing, and user experience, your portfolio will stand out.
As per the 2019 StackOverflow Developer Survey results, JavaScript has been the most commonly used programming language for seven years in a row. 69.7 % of professional developers reportedly used JavaScript.
Average Income: $78,456/yr
Remote Transcription Jobs.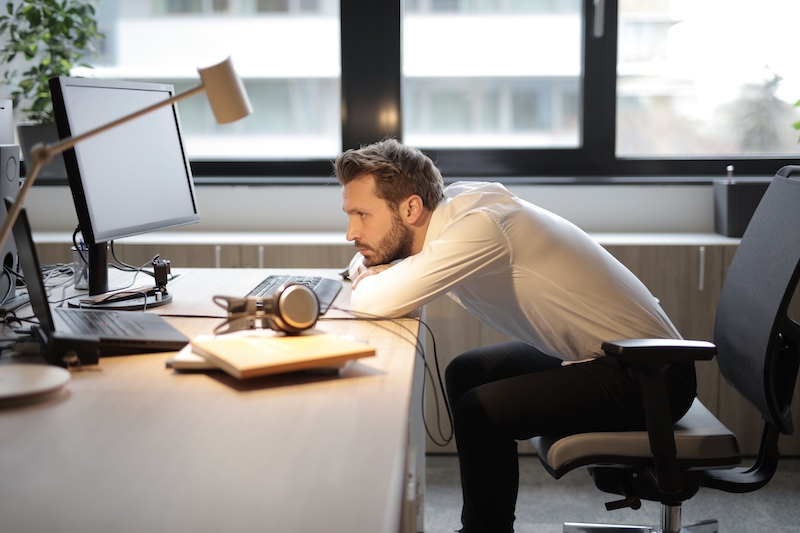 41. Foreign Language Transcription.
Since more and more businesses are getting global, business owners have started interacting with foreign countries and have clients who speak different languages. Thus there is a huge demand for foreign language transcriptionists.
Your job will be to listen to audio in any designated foreign language and then pen down the content on paper.
Apart from knowing how to read, write, and understand a foreign language to fill the role, you should also be accurate and have active listening skills.
Here are some of the skills you'll require to land a remote job as a Foreign Language Transcriptionist:
Fast and Accurate Typing skills
Excellent spelling, grammar, and listening skills
Ability to grasp accents
Basic industry knowledge
Computer skills
Average Income: $15/hour
42. Business and Finance-Related Transcription.
As per Glassdoor, on average, you can expect to earn $24,857/yr working as a Finance transcriptionist.
However, a lot depends on the skills you have.
You can advance your career by obtaining a certificate. Udemy provides a certification course to hone your transcription skills.
If you have the requisite skills, sites like Go transcript are looking to hire financial transcribers.
Average Income: $24,857/yr
43. Medical Transcription.
Medical transcriptionists are among the highest-paid in the industry. As per Glassdoor, you can earn an average of $24,857 per year.
Though employers typically look to hire transcriptionists with post-secondary education in medical transcription, a certification can help you land on higher-paying jobs.
Here is an excellent resource for aspiring medical transcriptionists.
To find open roles of medical transcriptionists, you can check out sites like Indeed, Simply Hired, and LinkedIn.
Average Income: $24,857/yr
44. Academic Transcription.
To land a remote job as an academic transcriptionist, you should be a good researcher. After all, the transcription of research papers, thesis, or dissertations can be challenging.
Being a fast learner is another useful skill to understand the content of your recording. The more you know what they're talking about, the better you can interpret it into text.
GMR Transcription is a site that hires academic transcribers. However, you will have to pass their assessment test to start getting jobs.
Average Income: $15/hour
45. Entertainment Transcription.
Entertainment transcription is a growing area of the transcription services industry – making it one of the best remote jobs for beginners in the current scenario.
You will find plenty of work in this field, including:
Radio transcription services
Talk show transcripts
Press conference transcripts
News program transcript
Podcast transcription
And more
You can follow this link here to join the Daily Transcription team and find work.
As per Indeed, a transcriber can earn $13.60/hr on an average in the US.
Average Income: $13.60/hour
Remote Accounting and Finance Jobs.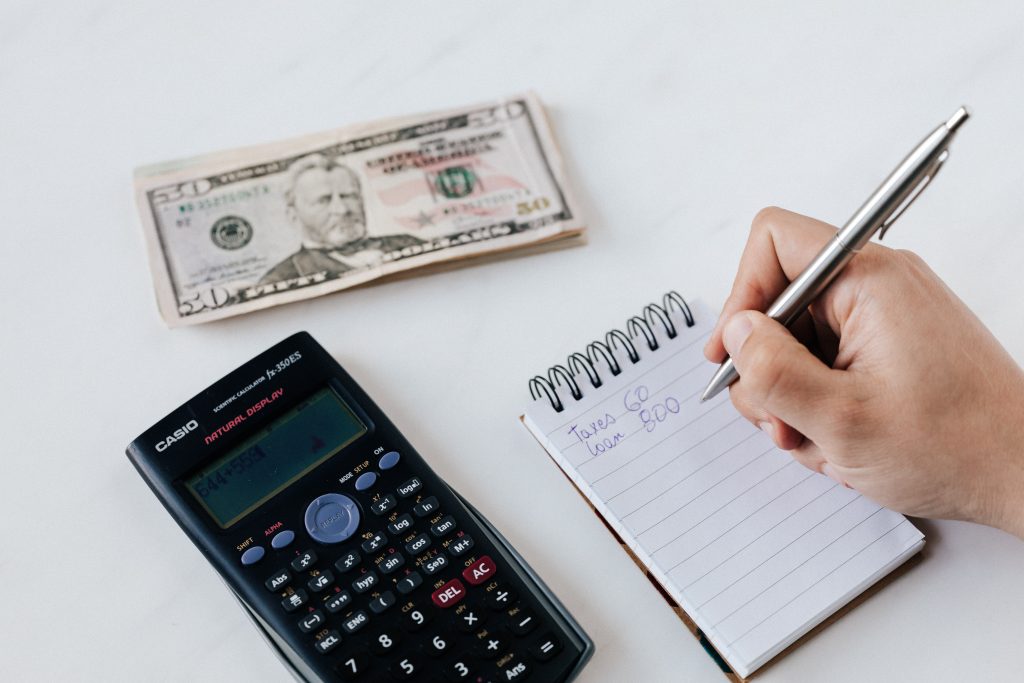 46. Bookkeeper.
Do you want to work as a bookkeeper but have no experience? Don't worry – becoming a bookkeeper is one of the easiest, not to say the best remote jobs for beginners.
As a Bookkeeper, your job will require you to monitor financial transactions, categorize transactions, check invoices and statements, and prepare financial statements regularly.
You can start with an internship. Many bookkeeping and accounting offices are looking for high school or college students who work part-time as interns.
You should also get familiar with accounting software and consider getting certified to stay ahead in the game. Institutes such as the American Institute of Professional Bookkeepers offers certification after you pass a four-part exam.
Average Income: $43,669/yr
47. Phone Auditor.
Many businesses are looking for specialists to audit their business phone usage to help them discover unauthorized usage and recover costs. You can become a phone auditor if you have knowledge of auditing.
This is how a typical job description of phone auditor looks like: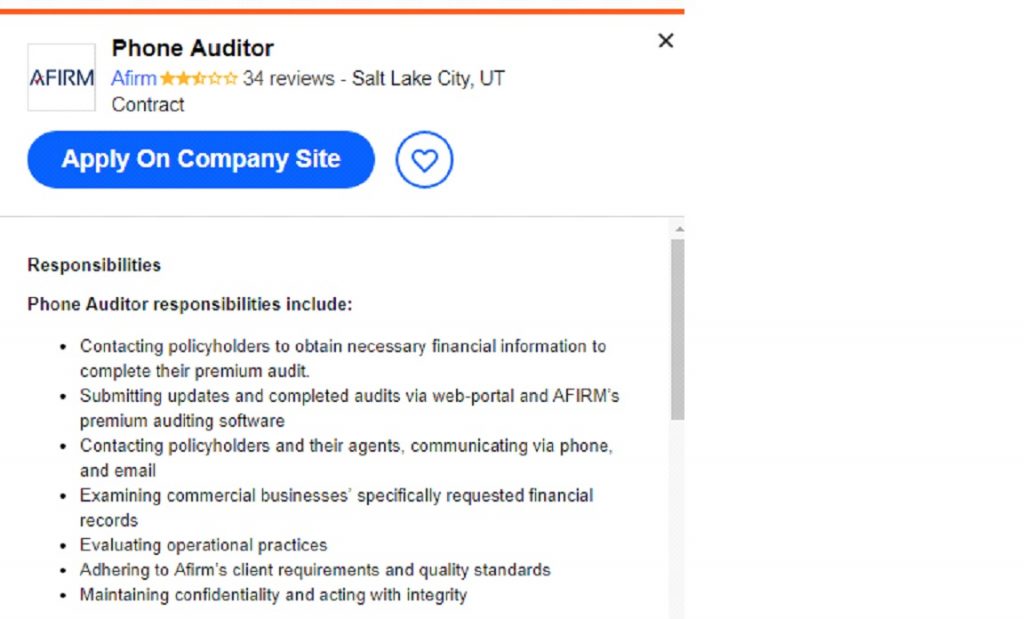 Sites like Indeed are great places to start looking for a phone auditor job.
As per ZipRecruiter, you can earn an average of $37,519/year working as a phone auditor.
Average Income: $37,519/yr
48. Audit Manager.
As the name suggests, an Audit Manager has the duty to organize and manage internal audits according to audit plans.
From scheduling audits to preparing audit strategy to assemble the audit team, the work of an audit manager demands a lot.
In order to strive, you should have both technical and interpersonal skills, including the ability to foster teamwork and help guide others through change.
You can also read books like Auditing for Dummies by Maire Loughran which covers audit topics from a very basic level.
Average Income: $123,063/yr
49. Payroll Specialist.
As a payroll professional, you will be dealing with numbers all the time. Thus core mathematical aptitude is essential. You'll also need to have an in-depth understanding of controls, tax requirements and relevant regulations as they apply to your business.
As a Payroll Specialist, your major responsibilities include:
Maintaining data affecting payrolls, such as tax status, deductions, insurance, and more
Calculating payroll
Specifying withholdings
Paying employees on time
Though getting certified is voluntary, having a certification will help you land a job easily and you can ask for higher compensation.
To validate your knowledge, skill, and experience in Accounting, Payroll, and QuickBooks, you can gain certification from programs like Certified Payroll Specialist (CPS).
Average Income: $43,732/yr
50. Tax Accountant.
Being a tax accountant is one of the best remote jobs for beginners. And it actually helps you make decent money.
As a Tax Accountant, your job is to assist your clients with their financial and income tax statements.
However, apart from your unmistakable love of taxes, you should possess some additional skills.
Here are some of the additional skills you require to become a tax accountant:
Good communication, numeracy
Time management
Problem-solving skills
Commercial awareness – read about upcoming trends, look out for trends, and act on what you discover.
As per Glassdoor, you can expect to earn an average salary of $67,094 when you work as a Tax Accountant.
Average Income: $67,094/yr
That's a Wrap!
So, these were some of the best remote jobs for beginners to earn money in 2020.
Also, one of the best things about these remote jobs for beginners is that you won't require any investment on your part. At most, you need intermediate-level computer skills and you can start making a decent passive income.
Moreover, you can do all this from the comfort of your home, sitting in your PJs.
So, what are you waiting for? Make sure to get started today!
So, which one of these best remote jobs for beginners are you planning to do? Let us know in the comment section below!
You might also want to read: What Is Affiliate Marketing And Does It Work For My Business