Omnichannel Experience: How To Evolve Your Sales Strategy To Adopt It
It is not easy to persuade customers today.
Customers are now making their buying decisions based on things like how great the customer experience is and how smooth the buying journey is.
The better the customer service is, the more satisfied your customers are going to be.
And this is where the omnichannel sales strategy comes into the game.
Omnichannel experience entails providing your customers with a seamless, unified shopping experience across all online channels, including emails, social media platforms, phone calls, live chat, and more.
All in all, omnichannel marketing allows you to be present everywhere your customers are.
Naturally, brands that incorporate omnichannel marketing with their sales strategy tend to perform better.
A survey reveals, companies that used three or more channels in their marketing campaigns witnessed a 90% higher retention rate, and 250% more engagement.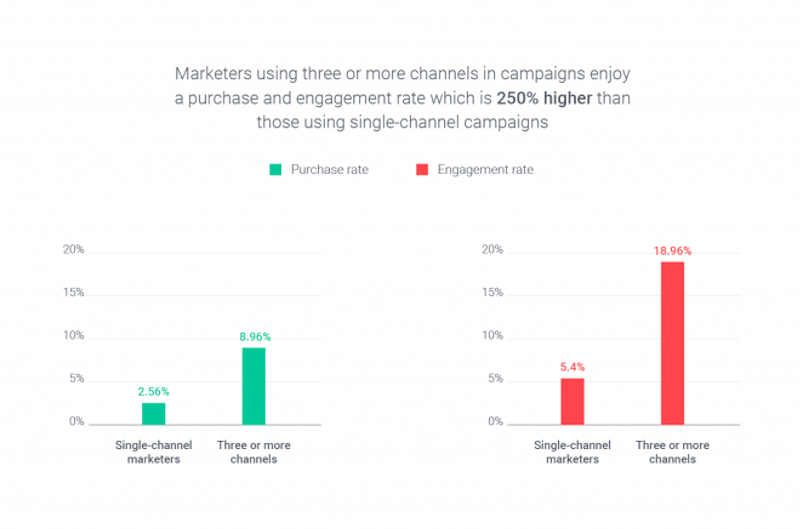 It is an impressive number.
But piling on multiple channels is not nearly enough.
You have to devise a proper plan to evolve your sales strategy to adopt an omnichannel experience.
Here is how you can do it:
1. Enable Shopping Experience at Every Channel.
Omnichannel marketing is all about creating a unified experience; it is a no brainer.
But merely engaging your customers at every touchpoint won't cut it for you. Instead, your goal is to make each channel shoppable.
Take Disney, for instance.
I am sure your childhood was inundated with Disney characters. Okay, let's admit it: you still can't help but get lured by the world of Disney.
Now that you have admitted your fascination with Disney, go down the memory lane.
Has there ever been a moment in your life when you had trouble buying your favorite Disney merchandise?
Can't recall even a single moment, can you?
Disney doesn't leave out even a single opportunity to make sales. From their website to the mobile app and their theme parks, you can purchase Disney merchandise just about everywhere.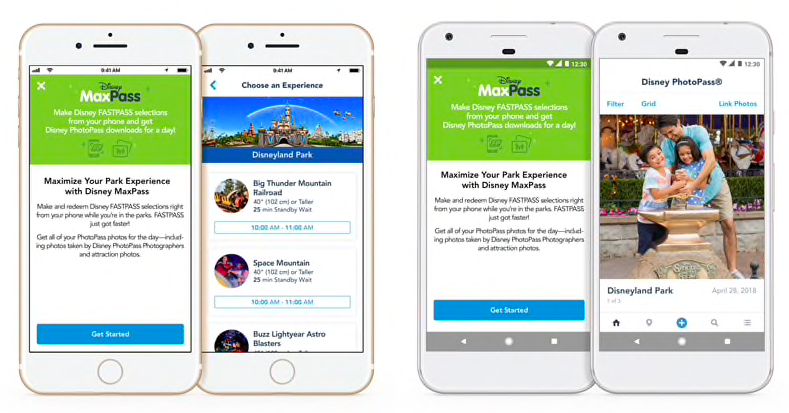 (Source)
Disney has perfected the art of omnichannel marketing. Earlier, you'd buy your tickets physically at the Disney Parks and visit the park with little to no prior knowledge.
But now you can book your tickets ahead of time through their website. Once you book your tickets, scour through their website to buy some cool Disney merchandise that you can wear on your trip.

And the whole omnichannel experience doesn't end here.
When you are finally at the theme park, you can use the Disney app to keep track of all the rides and special events. Don't want to stand for hours in the big queue at the counter? Book your rides online and then enjoy the experience!
You can also get your pictures clicked at the offline store, have them installed on the Disney app, and purchase later in the day when you get home.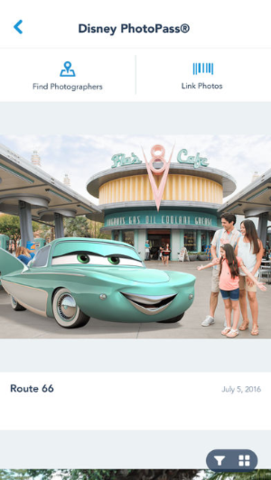 The main motive is to make sure that each touchpoint is not only unified but shoppable as well.
The key is to make your customers' buyer journey seamless and hassle-free. The user should not have to face any stumbling block at even a single touchpoint.
And remember, customer service is at the heart of the omnichannel experience.
With so much noise and competition on the internet today, it is not easy to acquire and retain customers. But excellent customer service can make all the difference.
"Experiences are more important than products now. In fact, experiences are products." 
Enabling sales at every platform goes a long way in making your customers' buyer journey hassle-free.
To get started, identify where your target audience is and enable sales accordingly.
Say, for example, you are selling luxury shoes.
The chances are that your audience is going to browse through your social media channels. They will initially check out the images on your Facebook page and then head to Pinterest next to get an idea about the style and design of the shoes. And now they like the design so much that they decide to purchase it right away.
Woohoo! But hold on for a second.
When your potential customers couldn't see any shopping option, they got tired of searching for the product and took an exit without buying anything.
Ouch!
To avoid this all too common scenario, enable shopping through all your channels.
And it will all be worth it in the end.
In fact, social media platforms like Pinterest, Facebook, and Instagram have a high order value.
Have a look at this infographic below:
When you allow your followers to check out your product details natively, you make their task much more comfortable. The potential here is limitless, but don't dabble into everything…just focus on the channels where your target audience is prevalent.
Which takes us to our next point:
2. Prioritize Your Channels.
Understanding how your customers move through your channels is imperative to devise a winning omnichannel marketing strategy.
First and foremost, gauge everything you possibly can about your customers.
You don't have any data, do you?
It's okay. You can start right from scratch.
But don't get bogged down by all the intrinsic layers of the customer journey.
The following infographic shows how exhausting the whole process can be: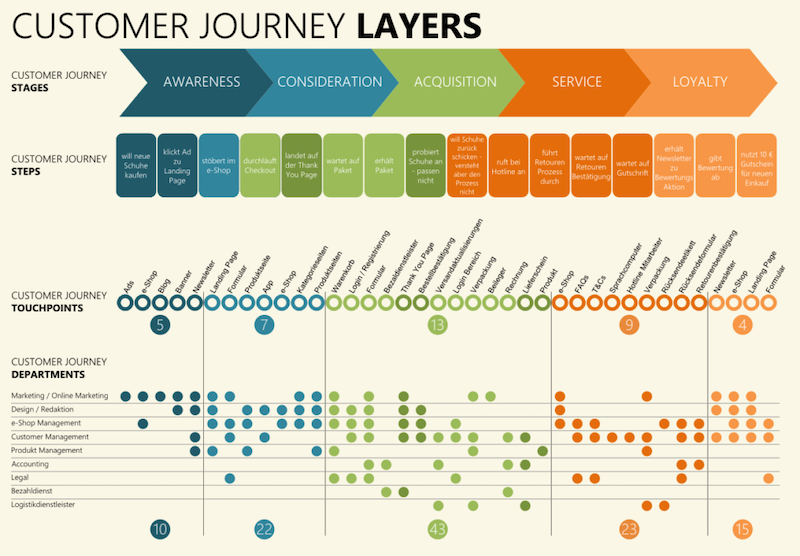 Naturally, perusing these layers at all times is nearly impossible.
That's why try to acquire maximum information directly from the horse's mouth. Get feedback from your customers for all the possible stages in the buying journey. If possible, provide some great incentives in exchange for their honest feedback.
Finally, once you collect significant information, it is crucial to pay heed to it.
Pay extra attention to things like:
How cost-effective is delivery?
How likely is it that the customer will buy using this channel?
Would your customers find it hard to view essential messages targeted at them?
Make sure none of the exit points are ending abruptly without any clear goal or motive.
Note down everything and see what can be changed and what will remain the same.
The right message at the right platform and at the right time can make all the difference. Similarly, the wrong message at the wrong time can sabotage your sale.
So carefully evaluate where your customer came from, how long did it take for them to convert, and which channels are showing maximum conversion at low cost.

You can evaluate the processes in the following customer journey map: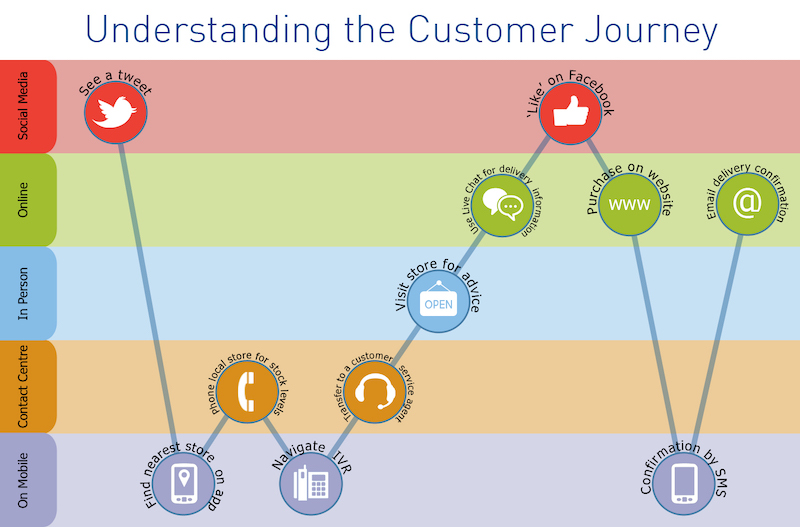 Since this customer journey map is much more concise, it is easier to assess the actions included in the whole journey.
Omnichannel marketing is all about engaging your audience and enabling action at all points. But you can't be present everywhere without messing everything up, which is why it is essential to prioritize your channels.
Don't shy away from taking a standpoint based on profitability (but don't make it the only metric that you measure).
Align Your Sales Funnel With Your Customers' Need
You are privy to powerful insights on your customers.
Now you want to take the friction out of your omnichannel strategy.
Simple, mold your strategy in such a way that it caters to your customers' needs.
It's your customers who will ultimately decide to buy your product. Again, based on your findings, you would need to prioritize the channels that are easier for your customers to use and access.

You can also set up multi-channel funnel reports in Google Analytics to get an idea about the channels that bring the maximum visitors and whether a particular prospect is converted or not.

To provide a seamless omnichannel experience and fulfill all the gaps in your multi-channel strategy, you have to align your sales funnel and make it sync with your customer expectations and the channels they visit the most.
3. Leverage the Potential of Mobile Apps
One can't afford to ignore mobile apps anymore.
Mobile browsing has already surpassed desktop browsing by a long shot.
According to Statista, mobile accounted for 52.2% of the total web traffic worldwide.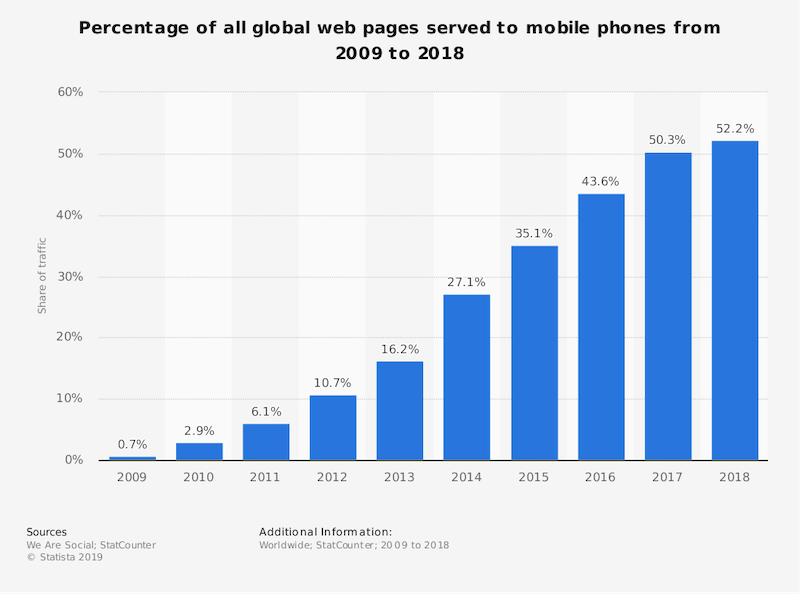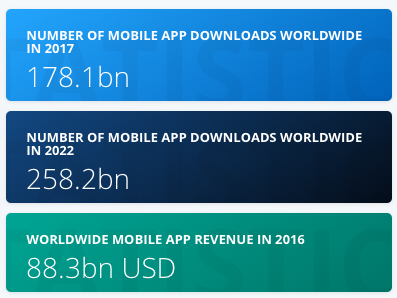 These are some hefty figures!
It is safe to say that people today are enjoying their mobile experience more than ever before.
Great mobile apps play a pivotal role in how we interact with companies daily.
Some companies are winning at their omnichannel game by leveraging the potential of these mobile apps to the fullest.
For instance, Sephora's mobile application is injecting new energy into its omnichannel strategy.
Get notified of loyalty programs, discount coupons, and special offers on the Sephora app. Look out for items that are out of stock at the store. If it is unavailable on the mobile app as well, you will get a notification when it gets restocked. Once you get notified, order your product straight away via the Sephora app.
Apart from this, you can also test the color and style of the product virtually, on the app. Filter and sort the product and add the products to your cart to purchase them in-person at the Sephora store.

This perennial omnichannel cycle is not only useful for the customers but continues to generate more revenue.
Even your in-store loyalty cards are connected to the app, and your balance also gets updated accordingly.
Shoppers who get easily accessible features via mobile apps are likely to not only convert but have a higher lifetime value.
Here's what Jessica Lago, Manager of Marketing & Partnerships, iMedia inc has to say:
"The biggest generational consumer shopping difference I see is that younger demographics are more inclined to shop and purchase on mobile.
These shoppers are used to the Amazon Prime lifestyle of convenience and delivery speed.
They tend to spend their "found time" on their mobile devices in between classes, commuting, or while binge-watching their favorite show."

Remember, a winning omnichannel strategy is the one that doesn't focus on an end-destination.
Your mobile app should not only help your customers make an online purchase but also assist them with their in-store purchases.
"The most sophisticated retailers are ensuring their marketing strategies are geared toward enabling customers to convert on any channel. Why? Because they realize that a shopper who buys from them in-store and online is their most valuable kind of customer."

The goal is not to redirect customers to one specific touchpoint and then eventually convert them.
No. Nope. Nada.
The main motive is to make sure that the sale will occur on every platform, and the customer should be able to move seamlessly from your mobile app to your website and your brick and mortar store.

If you are in the initial stages of your business and don't want to break your bank, use a tool like BuildFire.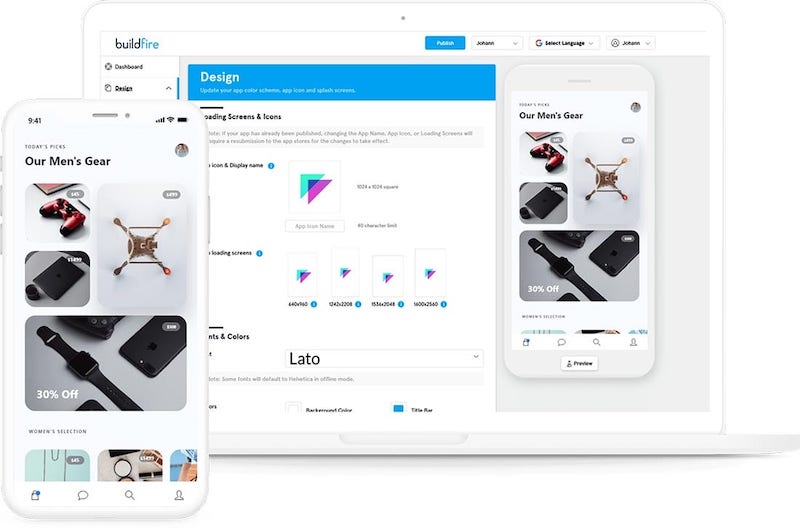 Buildfire is to mobile apps what WordPress is to websites. It enables people who have little to no knowledge of coding and app development to rapidly build an attractive mobile app.
More specifically, you don't need to be an expert or hire one to manage your mobile app. Once you are done building your app with Buildfire, you can operate, manage, and administer the app yourself, without any hassle.
Get started with Buildfire without even a single technical bone in your body.
Here's how.
Click on the "Build an App" option on the homepage.

Choose "I'll Build It Myself" option: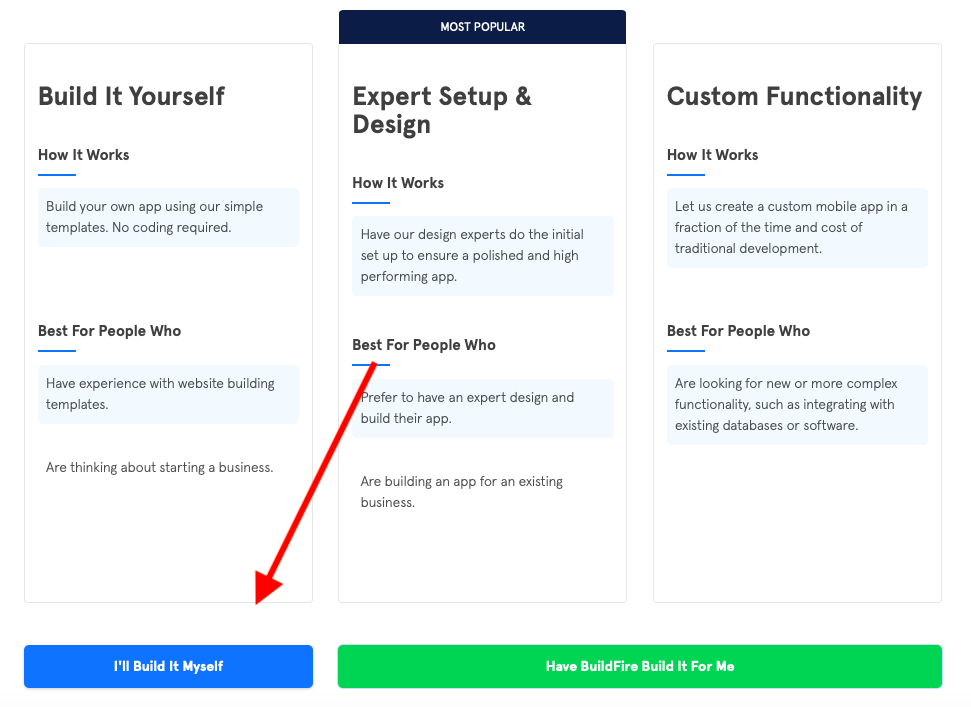 Next, select a mobile app template of your choice, based on your niche and domain area.
Choose a template you like and then click on the "Start with this Template" option: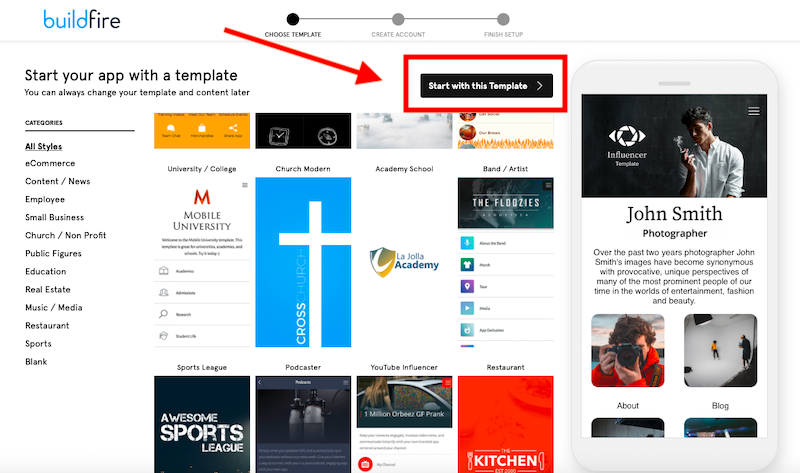 Fill out the form with all the essential details like your contact number, email address, app name, website URL, and more.
Verify your email address, agree to their terms and conditions and privacy policy, and finally click on the "Get Started" button.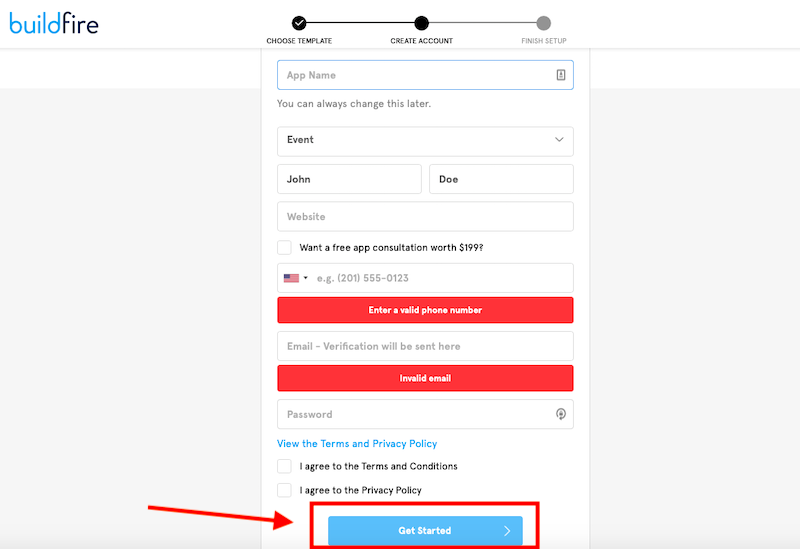 Select the option which best describes your app. In this case, select 'Ecommerce' and click on the "Finish" button.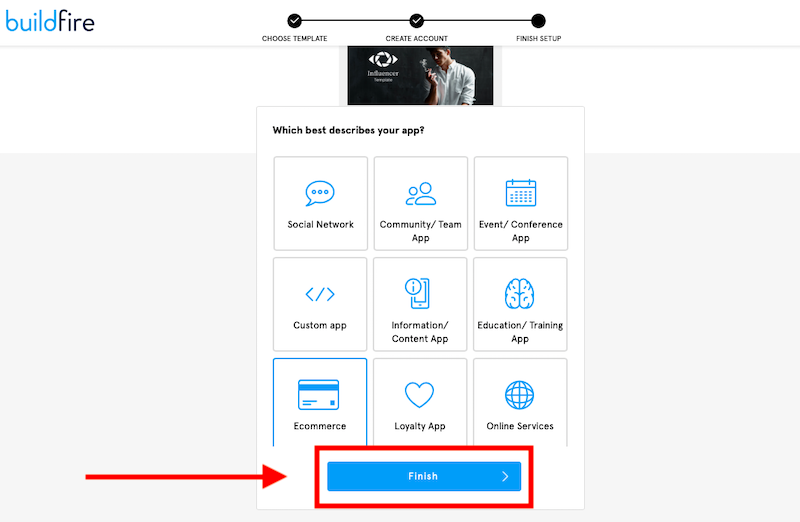 Now you are all set.
You will see endless customization options that you can make on your Buildfire app.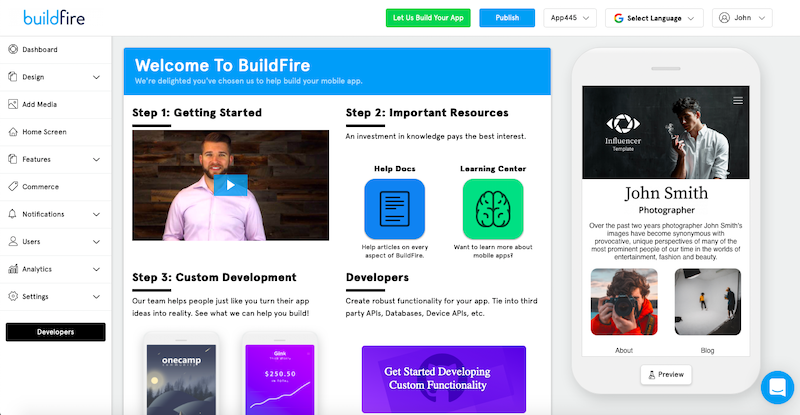 Play around a bit, and once you are satisfied with your app, click on the "Publish" option.
Make sure to tap into these avenues while creating your mobile app:
Integrate your mobile app with your offline business (brick and mortar store) and make every point shoppable.
Don't constrict your mobile app to just the sales. Provide value beyond that and offer better customer experience, for example, how you can visually test products on Sephora.
Mobile apps are prevailing in the online world today.
Incorporating a mobile app with your sales strategy is a no brainer, primarily when you aim to provide a better omnichannel experience to your customers.
So, develop your mobile app to assist your customers in their buying journey.
Now, It's Your Turn.
Times are changing drastically. Now you cannot win your customers based solely on competitive prices.
Customers today scythe through multiple touchpoints before making the final purchase.
So when you limit yourself to one platform, you are, without a doubt, missing out on a lot of potential customers. Make each of your touchpoints shoppable so that your customers would have an option to purchase at every point they reach.
To ensure efficiency, narrow down your omnichannel platforms by prioritizing specific channels that are most visited and show maximum results. And most importantly, don't forget to leverage the vast potential of mobile apps.
Always look for new platforms and ways to provide a seamless omnichannel experience to your customers. Create a sales strategy that doesn't get restricted to a single platform. Instead, allow your customers to get converted at every touchpoint.
How are you incorporating Omnichannel experience in your overall marketing strategy? Comment below!